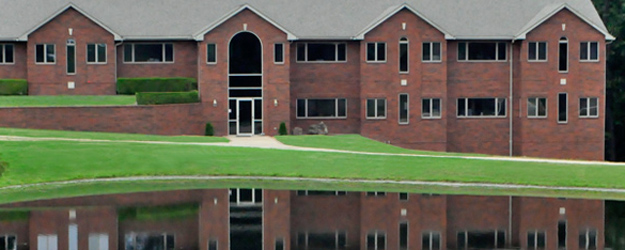 Success comes with a sacrifice. For FamilyFarms Group (FFG) members, the price of success means changing the way they think about business.
"The romance of change is a lot easier than doing it," says Allen Lash, Chief Executive Officer of FamilyFarms Group, a group comprised of 43 large, high-growth farms in the U.S. and Canada representing about 400,000 acres.
FamilyFarms Group allowed select media behind its typically closed doors this week in Brighton, Ill., to learn more about this member-only group of family farms.

"That's why not every farm will survive in this era of consolidation," Lash says. "Not every farm will fit well with FamilyFarms Group's system and strategies."
For farm "team" members, those strategies include allowing FamilyFarms Group inside their farm for a complete head to toe evaluation of its financial, human resource, equipment and technology systems. The group believes in individualized, standardized processes and systems supported through continual training by their staff, and that may mean farmers have to change the way they've been doing business, Lash says. The end goal, he notes, is to keep more families on the farm in an era of intense agriculture consolidation.
FamilyFarms Group will be at significantly more member acres by the end of 2012, Lash says.
"The most important strategic decision is a farmer's choice of a system. We anticipate that FamilyFarms will be the most successful of the systems to choose from."
 
Help Moving Forward
Farmers Bill Gruhlkey and his son Braden of Vega, Texas, say that FamilyFarms Group has helped them figure out how to bring that next generation back to the farm. The Gruhlkey's joined in 2011 and have since restructured their farm business to grow the farm for Braden and his two brothers.
"A lot of the people in our area are getting older and are not as progressive," says Braden. "We want to help those people out who are retiring, and we need to grow. FamilyFarms helped us with some ideas to gain those acres, such as leasing equipment from older farmers and helping them ease into retirement."
Founded by Lash, Leroy Jones (who no longer works with FamilyFarms Group) and Harold Birch, currently the Executive Vice President, FamilyFarms personally invites producers it believes has the attitude and desire for future success.
Members pay a membership fee and go through a screening process to make sure the fit is right for both the farmer and FamilyFarms Group. For years, the quietness of the group helped create the intrigue surrounding the effort. Ironically, that has also turned FamilyFarms into one of agriculture's most talked-about secrets.
"We weren't trying to be mysterious, we just didn't have anything to talk about," says Karmen Mehmen of MBS Family Farms, Plainfield, Iowa, and one of the early investors and team members in FamilyFarms Group. "This company is only five years old, and for most of that time we've been working to create a solid business concept." 
 
What You Get
Outsiders see FamilyFarms Group as a club of sorts that acts like a franchise system. In the early years, farmers bought in on a per-acre basis and received Class A shares in the company.
Today, the group allows farms to join as a "client" team with the opportunity to later become an "investor" team. Client teams pay a simple membership fee and have access to staff and help on implementing systems, technology and financial accountability. Investor teams pay a membership fee plus a premium in exchange for returns from the company; but these teams are also required to standardize in certain areas.
FamilyFarms Group affiliates utilized approximately $300 million in agriculture financial products in 2011, and will need considerably more each year, says Birch. Part of the benefit of joining is coordinated purchasing power.
"We do some buying power, but it is not a focus," says Birch. "When we talk to a vendor, it is not just about price. We want a relationship. What are things the vendor can do that can help our teams enhance their revenues and reduce their risk? What are some intellectual properties they have that our teams can utilize? Lastly, we ask for best price, not anything special."
FamilyFarms Group asked Validus to come on as an environmental vendor in 2008 to help farm team members develop a set of standards for environmental and on-farm security and worker care. Validus is an on-farm assessment company that has completed over 6,000 environmental assessments and audits and over 3,000 environmental plans.
Key customers include United Egg Producers, six of the top 25 pork producers and large multi-site dairies in the U.S. Today, Validus has certified 27 teams. All investor teams are required to have environmental certification by Validus.
One area of contention among some former team members who have left FamilyFarms Group was the organization's use of Validus as a mandatory vendor. In 2009, the Mehmens, who were FamilyFarm Group board members, became investors in Validus. The Mehmens did, however, work with the board to turn the investment into a loan to Validus, which Validus paid off before it was due, according to Karmen.
"We did not invest in Validus with any ill intentions," says Karmen. "The company needed money and came to us. FamilyFarms had already invested time and effort in working with Validus for environmental audits, and we didn't want to see the group have to start over from scratch with a new certification company."
 
Growth At Any Cost?
In the aggregate, FFG has about 400,000 acres under production, generating over $250 million in annual revenues, and farm teams are growing at a rate of 15% to 20% per year, according to Jerry Best, chief financial officer
To that end, FamilyFarms Group has hired Janine Yorio, a private equity investment specialist, as Senior Vice President to lead capital market initiatives for large row crop farms. Yorio's job is to obtain growth capital for FamilyFarms team members, which will be used for farmland acquisition capital and better access to structured debt and equity products.
"One of the biggest challenges our teams are facing is access to capital," Yorio says. "All of our teams are looking to grow. We felt it was important to FamilyFarms Group to have more sophisticated, organized capital access. We are trying to find non-traditional lenders who are willing to make flexible loans with higher balances, better terms for the farmers."
"Despite their size, profitable track record, and strategy for sustainable growth, large farms have not historically had access to sophisticated financial products," Lash says. "We intend to change that."
Still, Lash says the rumors that members are pushed to grow acres by the thousands and at all costs are simply not true. He says each farm "team" establishes its own model for growth.
Farmers who have been members and left FFG, however, say that growing individual team farms had been a constant driver for Lash.
In a separate interview with the Reisses, a Plains, Kan., farm family, who was an early investor team in FamilyFarms Group, they said: "We didn't like the focus of growing at a rapid rate. Every situation is different and we believed that including other farm families in our operation was a better growth strategy moving forward. Family Farms was supportive in this idea, but ultimately there were philosophical and cultural differences between their vision and ours that caused us to leave." 
The Reiss family does say that the education aspect of Family Farms is top-notch: "We have a lot of respect for the concept and the business education and training." The Reiss family adds: "There are a lot of good families involved."
John and Heather Oden, Sterling, Kan., farmers who have been members for eight months, say they have never felt pressured to grow. "It is all up to the individual farm if expansion is part of their goals," says John. "But FamilyFarms does hold us accountable to our goals."
 
Making Change Fit
The FamilyFarms model doesn't fit everyone. They've had their share of growing pains. There should be a premium for integrity, and asking the right questions and performing due diligence goes a long way toward finding out if FamilyFarms Group is right for you.
"The crop industry is changing, and it's not us that is driving the change," says Lash. "If I could stop it so that we didn't lose one more farm in America, I would do it. But I can't. So our goal is to help farmers deal with this new environment. We've built a great business. For a 69-year-old guy, this is good."
Watch for the summer issue of Top Producer for more in-depth coverage of FamilyFarms Group.
---
Some New Features at FamilyFarms Group
General manager training. "FFG believes if farms grow to a certain size, and they don't have these general manager systems in place, they should not grow anymore," notes Lash.
 
Private equity investment. Partnership opportunities for farm team members who need help obtaining growth capital for farmland acquisitions and better access to structured debt and equity products.
 
Grain inventory. A new Harvest and Distribution System to manage grain inventory down to individual bins.
 
Input Purchasing/Receiving/Distribution. A new input tracking system for seed and fertilizer.
 
Cropland and Environmental Certification Program
 
FamilyFarms Charities. A separate 501 3C that uses finances to fund charities already established, recommend by members and approved by the charity board. FamilyFarms Group pays all the administration costs, and 100% of all dollars that come in are applied. For example, FamilyFarms Charities has funded new wells and banana orchards in Kenya. A private auction and 5K run raised over $30,000 for charities.
---
The Background
Read previous Top Producer stories about FamilyFarms:
Lifting the Veil on FamilyFarms Group
FamilyFarms Group is unlike anything else in the ag industry, making it hard for farmers and suppliers to understand this closed-door group. (May 2012)
High-Profile Crash of a Titan
Two farming companies managed by a controversial Illinois farmer declare Chapter 11 bankruptcy. (January 2012)
Top of Mind: When the Big Fall
A giant in the land of black dirt has fallen. Big-time farm operator and past Top Producer of the Year finalist Rick Rosentreter of Illinois Family Farms filed Chapter 11 bankruptcy this past November. (January 2012)
Family... By Invitation
One by one during the past three years, Allen Lash has quietly assembled a network of farmers to invest in FamilyFarms LLC. (Spring 2009)
Cash in on Rent
Fine-tuning his margins heled a young farmer affod top rates. (Summer 2006)
Throw the Bums Out!
Ditching the money losers on the Mehmens' Iowa farm boosted profits by 40%. (Spring 2005)