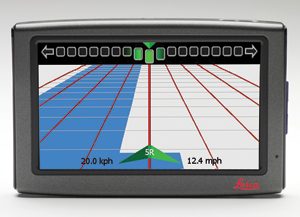 Leica Geosystems announces additional features for the mojoMINI and mojo3D to enhance usability and compatibility. The upgrades include an improved look and feel for the mojoMINI display, data import and export for the mojo3D and an extra lightbar option for both products.

The mojoMINI now has two lightbar modes: a traditional cross-track only lightbar and the Leica smart lightbar. With the new WAAS/EGNOS activation control, farmers can choose or deactivate the WAAS and EGNOS satellites.

Added support for KML files allows users to export data such as coverage, boundary and wayline.
Like the Leica mojoMINI, the mojo3D now offers the cross-track only lightbar as well as the Leica smart lightbar. The mojo3D also has KML compatibility for easier importing and exporting of field data. For more information, visit www.agguidance.com.