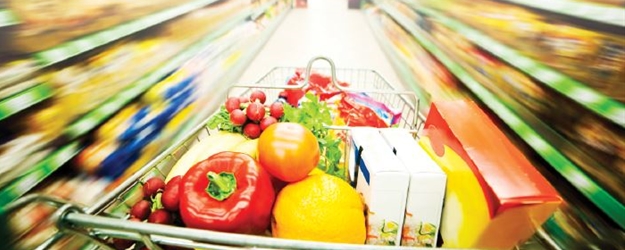 How are we going to feed 9 billion people? That question is up for debate and always ready for comment. National Geographic recently put together 5 steps they feel are important for meeting demand of food in 2050.
1. Freeze the footprint of agriculture. It's not a sustainable system if we are taking virgin land and converting to ag use to increase production.
2. Use the farms we have to better grow more materials on the farm as we have them today. Lots of opportunity in developing countries as we think about how to improve.
3. Use resources more efficiently.
4. Shift our diets – use food ingredients that are more effectively produced. Changing our idea on what is quality and needs to meet our overall needs.
5. Reduce waste streams – estimates are up to 50% of product on farm never reaches the dinner table.
"There is a lot of science that can be used to address the same needs," says Karl Dawson, Alltech, Inc., VP and Chief Scientific Officer. "Well maybe some of those steps aren't necessary. Maybe there are things we can do differently that allow us to change what those steps look like. So let's look at my vision of the way the food chain will be changing."

Here are Dawson's big visions to change the food supply chain:
1. The face of ag is changing – whether through vertical ag uses, drones to pollinate plants or the logistics we use in terms of delivering food. Agroponics to deliver systems to move ag systems indoors. Urban ag is a live system today.
2. We are changing our view of what is good quality food. There has been a 75% increase in number of farmers markets in last five years. "We view this as a high quality product and a way of taking middle man out of it," Dawson says. "We know where it came from. We understand what the farmer is doing." There should be no competition between small organic farms and modern industrial farming practices."
3. The age of Big Data is coming to ag. "Today we are gathering more info about all sorts of production systems and what is going on in the world than ever before. Everything from looking at soils and moisture in soils to monitoring the growth of livestock to gist of delivering products," Dawson says. "A lot of this comes from the fact that new technologies are monitoring things in our environment. We can now monitor all phases of production."
4. New nutritional approaches will change the way we eat. New standards for nutritional management
5. Traceability – it's going to drive our technology to a large extent. We have the ability to integrate innovation across whole food chain. What we do with cow will influence what ends up on your table and what impacts your health and well being. The concept of tracing materials through the food chain and understanding where food waste occurs is very important.
Most important? "I get excited about way to take large amounts of detailed info and talk about how change that data," Dawson says. "Today I can look at a dairy farm and show how artificial intelligence can save that dairy farm a lot of money."