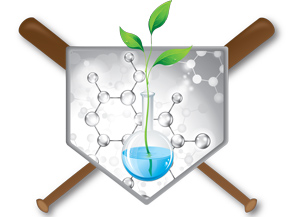 Step up to the next frontier of crop protection
Biologicals are not the last frontier in agricultural development, but they certainly have proven to
be the next frontier, with the world market now worth $1 billion and growing by an estimated 10% to 15% annually.

Every living thing has its own set of natural weapons and defenses, and biological control can harness these assets in a way that protects a crop from weeds, insects, nematodes or diseases. Novozymes, BASF, Syngenta and Bayer CropScience are the latest companies to invest in this market segment.

Novozymes, the maker of several biofertility and biocontrol crop protection products, has just acquired Texas-based Natural Industries Inc.

Natural Industries focuses on the research and development of a type of soil microorganism called Streptomyces, which are thought to have properties that can help control a variety of fungi, bacteria, nematodes, insects and weeds. Thomas Videbæk, head of BioBusiness at Novozymes, says he hopes the acquisition will strengthen the company's presence in the biologicals market.

"Novozymes has long-term ambitions to be a key player in this market," he says. "The acquisition is a good example of how we can grow and utilize our platform and leading position in this area as well as accelerate innovation."
Take the field. BASF announced its acquisition of Becker Underwood in late November. In doing so, it instantly became a major player in the emerging biological seed treatment market.

"The Becker Underwood portfolio was perfect," says Juergen Huff, senior vice president of BASF's Functional Crop Care, a global business unit. "We had no meaningful presence in the biological arena. There is no overlap. It fits perfectly with what we want to do with our existing port-folio. With water management and abiotic stress management, we want to offer farmers solutions in those areas not covered by conventional crop protection chemicals."

Syngenta and Devgen announced in October a six-year global license and research agreement. Under the agreement, Syngenta will develop and commercialize sprayable RNAi-based crop protection products that Devgen has ori-ginated. RNAi (RNA interference) is a naturally occurring process in all organisms that can be configured to target and control a specific pest without harming beneficial insects.

Several other major agribusinesses are moving to acquire or advance their biological portfolio. Bayer CropScience has plans to build upon its Poncho/VOTiVO seed treatment—which contains a means to biologically control nematodes—with additional biological products within the company's seed growth portfolio.

Bayer's acquisition this past year of AgraQuest allows for an accelerated expansion into the biological market. The company announced in January that it is also buying Prophyta GmbH, a supplier of microbial crop protection products, for its patented solid-state fermentation technology and expertise in formulating live fungal spores.

Monsanto Company has several biological-based products currently moving through its research pipeline. Chief technology officer Robb Fraley says the company plans to accomplish this through its new BioDirect technology, which taps into molecules in nature such as RNAi to diminish protein production in target pests.

"By working with a plant's own naturally occurring processes, we have the potential to create products that are very precise and specific in how they work and may require smaller and fewer applications than current agriculture products," Fraley says. "That's better for farmers, consistent with our vision to create products that enable farmers to produce more and conserve more."

Becker Underwood CEO Peter Innes says he hopes the agriculture industry will take a cue from the pharmaceutical, animal health and animal nutrition industries as the biologicals market continues to gain traction.

"These industries already fundamentally use biologicals as a source of new products," he says. "The central question of our time is, how do we increase our productivity to feed an ever increasing population with a finite amount of resources? Farmers have risen to that challenge many times in the past. We need to be providing farmers with new tools and new combinations of products that will enable that success story to continue."

You can e-mail Ben Potter at bpotter@farmjournal.com.