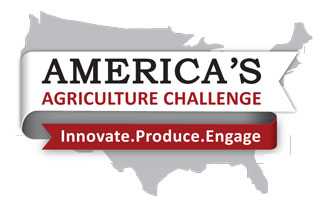 MIR162 lawsuits could carry heavy consequences for U.S. farmers
Locked in a biotech corn battle that might set major legal precedent, one side is claiming free market protections while the other points to the consequences of a poisoned export well.

On Sept. 12, Cargill filed a lawsuit in Louisiana against Syngenta for selling genetically engineered Agrisure Viptera seed corn to U.S. farmers and is claiming losses of more than $90 million. Viptera contains the MIR162 trait, which boosts insect resistance. When China slammed its import doors on MIR162, the entire Chinese corn product market was essentially shuttered to U.S. export firms. Following Cargill, Trans Coastal Supply Company launched a second suit in Illinois against Syngenta and MIR162, claiming losses exceeding $41 million. On Oct. 3, U.S. farmers in Illinois, Iowa, Missouri, Kansas and Nebraska stepped in, launching class-action suits against Syngenta, seeking more than $1 billion.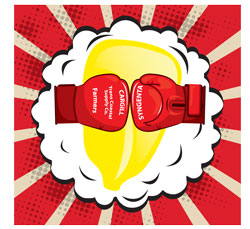 "One heavyweight suing another heavyweight over the commercial use of GM products and delivery into the global market could end up being colossal," notes Harrison Pittman, director of the National Agricultural Law Center. "When you step back and look at the lawsuits already filed and the amounts of damages alleged; the potential impact on parties involved and international agricultural trade; and testing of established industry standards on seeking GM import approval in other countries, it would be very difficult to point to another case that has such potential magnitude." 

Pittman believes the financial ramifications could carry tremendous consequences. "Syngenta may have made good money in the short-term by putting the product on the market, but will the short-term profits come back to haunt them and possibly others in the long-term? It is too early to tell, but this is an issue the industry will want to watch play out, especially in light of falling commodity prices and expected harvest levels," Pittman adds. 
A National Grain and Feed Association report estimates multibillion dollar MIR162-related export losses to U.S. farmers and grain marketers  for 2013-14. Syngenta spent $200 million developing MIR162 corn and sold Agrisure Viptera aware a market disruption could develop in the supply chain. Are they liable in a free market? MIR162 is not associated with any health issues or environmental concerns and is authorized in other major export markets, including Japan, Mexico and the European Union (EU). 

"It's clear Cargill has suffered meaningful losses," notes Daniel Pearson, senior fellow, trade policy studies, Cato Institute. "However, I think Syngenta will ask the judge to throw out the case for lack of cause. There's no contract between Syngenta and Cargill and therefore, no breach of contract. Syngenta may argue one firm's commercial decision may have negative consequences for another, but that's not basis for legal action."

Pearson says Syngenta's relationship with farmers might be at stake. "Farmers are directly taking a big chunk of the loss through a lower market price as Chinese demand dries up for corn and dried distillers grains with solubles (DDGS). China is the biggest export market for U.S. DDGS, and the commercial effect is very real." 
Pearson believes the situation might worsen as Syngenta allowed limited planting of a newer trait, Agrisure Duracade, in 2014. The trait lacks approval in China and the EU.

Syngenta largely has remained tight-lipped regarding the litigation, but declared the lawsuits "without merit" in a release. It goes on to say Syngenta commercialized the trait in full compliance with regulatory and legal requirements and obtained import approval from major corn importing countries. Agrisure Viptera has demonstrated major benefits for farmers by preventing significant yield and grain quality losses resulting from damage from a broad spectrum of lepidopteran pests.

Cargill spokesperson Mark Klein says the MIR162 lawsuits could more clearly define the duties of U.S. agricultural stakeholders when new seed technologies enter the marketplace. 

"Cargill's lawsuit is not about free-market rights, but rather about Syngenta's failure to responsibly commercialize MIR162," Klein says. "Syngenta's decision to launch the sale of MIR162 before obtaining import approval from key export markets for U.S. crops was contrary to industry standards and the conduct of other biotechnology seed companies. All members of the value chain (seed companies, farmers, grain handlers, exporters) have a shared responsibility to preserve market access when introducing new technology, and the risks need to be shared by all stakeholders, including Syngenta." 

The farmer lawsuits, initiated Oct. 3 across five states, were coordinated by Hausfeld LLP. James Pizzirusso, partner with Hausfeld, says the suits were filed on behalf of farmers who did not grow Agrisure Viptera or Duracade corn. "Even if a farmer only grows varieties approved overseas, the corn still gets mixed before shipment," he says. "China isn't going to sift through a load of incoming corn but will reject the entire shipment."
Hausfeld is in contact with more farmers, grain elevators, feed companies, ethanol producers and corn exporters seeking to join the suits. 

"The farmers we're involved with believe Syngenta was extremely shortsighted," Pizzirusso adds. "They spent a lot of money developing the seed and wanted to make it back, despite knowing what would happen." 

What are China's motivations? "Their corn policy is screwed up because they keep the domestic price high—around double the U.S. value," Pearson explains. "That creates a tremendous commercial incentive to import corn from lower-priced origins, including the U.S. Using MIR162 as a justification for blocking imports may help China to reduce its stocks."

Thomas Dorr, president and CEO of Thomas C. Dorr & Associates, believes the U.S. agriculture industry made a mistake—from a policy point of view—by not more closely monitoring Chinese supply and demand. "If they had gone to China in late 2013 or first quarter 2014 and sat down with buyers and policymakers, it would have been effective to simply say, 'We are about to run into a problem, and we think we know how you may react. Is there a way to mitigate without major market disruption?' "

As China's massive market leverage continues to build, its economic muscle grows in tandem. Dorr, former president of the U.S. Grains Council, notes U.S. agriculture is often guilty of a myopic view regarding China. With 96% of global population outside the U.S. and 80% of global GDP generated beyond U.S. borders, trade rules have changed. 

"China has 550 million middle-class citizens, and we're not going to shoehorn their demands into our com-modity-based system," Dorr says. "They're going to leapfrog us in the development of new processing, producing and distribution technologies."

He emphasizes a renewed collaborative relationship. "We've got to give them products in the way they want from a food safety and logistics manner, or we'll have a tough time with them," Dorr warns. "It will be a shame for U.S. agriculture if we can't figure these things out."