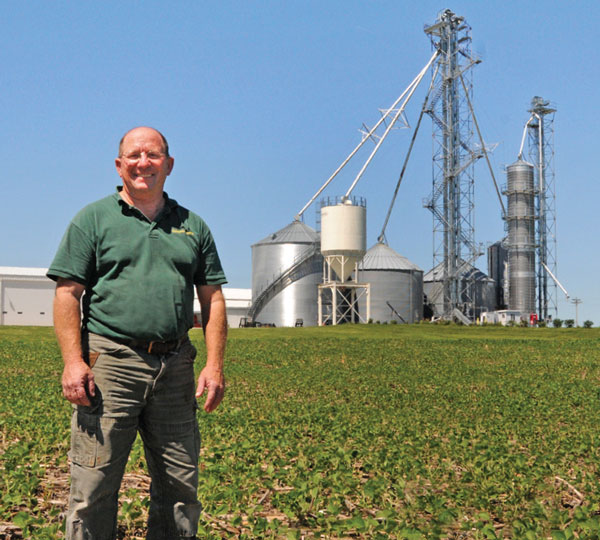 Commodity groups work together to address traits and trade
Biotech traits, readily accepted by U.S. corn and soybean farmers for the past two decades, have taken a number of hits to the chin this past year.

The European Union and China are the two markets where U.S. commodity groups are focusing efforts to introduce traits—and where opposition is often encountered.

For instance, due to the renewable energy directive in Europe, biodiesel exports made from U.S. soybeans continue to be a battle for the American Soybean Association (ASA), says Ray Gaesser, ASA president. 

Similarly, China is reluctant to purchase biotech corn. Since November, the country has turned away more than 1 million tons of U.S. corn containing the Syngenta Agrisure Viptera trait. A new trait, Duracade, has also not been approved for use in China.

Pull together. The National Corn Growers Association (NCGA) is working with the U.S. Feed Grains Council to educate importing countries about the safety of biotech traits, says Martin Barbre, NCGA president. 

The difficulty U.S. commodity groups have had with trade partners over genetically modified corn and soybeans has significant implications for farmers. ASA, NCGA, the American Seed Trade Association (ASTA) and other organizations, have formed the U.S. Biotech Crops Alliance. The group works in cooperation to establish consensus positions on key policy issues. The alliance is designed to improve the introduction, regulatory policy and distribution of commodities and products that contain or are derived from biotechnology.

Specifically in China, ASTA recently developed a memorandum of understanding with the China National Seed Association to help the Chinese government understand the U.S. breeding and approval process for biotech seeds and how the U.S. deals with intellectual property and seed technology transfer, says Andrew LaVigne, ASTA president and CEO.

ASTA also works with the International Soybean Growers Alliance and MAIZALL, a group formed a couple of years ago by NCGA, the U.S. Grains Council, and the Argentine and Brazilian corn growers associations to promote biotech traits together. 

"I think biotech will be less of an issue down the road," LaVigne says. "The voice and the research behind this technology are very strong."
---
  To view a full list of product status across all commodities in all markets, from the Biotechnology Industry Organization, visit www.FarmJournal.com/biotech_products