Farmers in the Cornhusker State were hoping and needing a winter recharge of soil moisture. Unfortunately, that hasn't happened.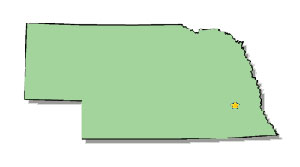 According to the current U.S. Drought Monitor, 100% of the state is suffering from some level of severe drought. Nearly 80% of the state is in exceptional drought, the highest level of drought identified by the Drought Monitor. In fact, Nebraska's drought conditions are most-severe of any U.S. state. That's dry.
Greg Kruger, University of Nebraska-Lincoln cropping systems specialist, says the drought is front-and-center in every farmer's mind this year. But, he doesn't believe the drought will cause a dramatic decrease in corn acres.
In 2010, Nebraska farmers planted 9.1 million acres of corn, 9.8 million in 2011 and a whopping 10.3 million last year. Kruger believes corn acres will remain stable for 2013. "I think it may go down a little this year because of how dry it is," he says. "Irrigated acres will likely remain the same."
In dryland areas, he says some corn acres may shift to sorghum. "It seems likely that sorghum acres could increase fairly significantly compared to what they have been the last few years," he says. In Nebraska, sorghum acres have increased steadily. From 2010 to 2012, soybean and wheat acres declined, while sorghum gained 10,000 acres.
Kruger expects farmers to begin planting in mid- to late-April this year. If significant rain doesn't fall during these next few weeks, farmers are predicting bleak outcomes.
A farmer from Scottsbluff, Neb., reported to AgWeb's Crop Comments that his farmer has not any significant moisture this winter. "We will have dry soil conditions for spring fieldwork."
In northeast Nebraska, a farmer says the area needs nearly 12 inches of precipitation to reach normal levels. "Everyone is taking 85% crop insurance this year, cutting back on fertilizer and planting cheap seed. It is probably going to dry out any way... not looking good."
Read the acreage predictions and considerations for additional states:
---