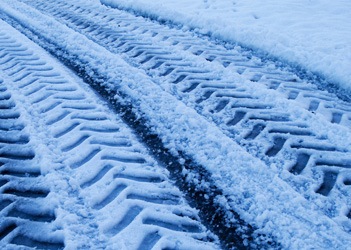 A storm system currently centered over the southern Plains will drift northeastward into the lower Great Lakes region by mid-week,according to USDA's Joint Ag Weather Facility. Snow will gradually end on Tuesday across the south-central U.S. but spread into parts of the Corn Belt.
Meanwhile, locally heavy rain will affect the Southeast through Tuesday. Additional precipitation could reach 1 to 2 inches from the southern Plains into the Northeast, and 2 to 4 inches from the central Gulf Coast into the lower Southeast. However, only light showers can be expected across Florida's peninsula. Elsewhere, mostly dry weather will prevail through week's end, except for some rain and snow showers from the Pacific Northwest to the northern and central Rockies.
The NWS 6- to 10-day outlook for March 2-6 calls for below-normal temperatures across much of the eastern half of the U.S., while warmer-than-normal weather will prevail in northern New England and the West. Meanwhile, drier-than-normal conditions across the majority of the nation will contrast with near- to above-normal precipitation across the northern High Plains, Maine, and southern Florida.
Regional forecasts:
In the West, a frost advisory is in effect this morning in California's San Joaquin Valley, although temperatures are not low enough to pose a significant threat to citrus or other crops. Meanwhile, rain and snow showers are spreading into the Northwest. Elsewhere, cool, dry weather prevails.
On the Plains, blizzard warnings are in effect from east-central New Mexico and the Texas Panhandle into south-central Kansas. Winter storm warnings are in effect for a broader area from the southern High Plains into eastern Kansas. The latest winter storm, which comes on the heels of the February 20-21 system, is stressing livestock and disrupting transportation, but providing additional drought relief.
In the Corn Belt, dry weather prevails in advance of an approaching storm system. Snow covers the Midwest in the wake of last week's storm, except in the Ohio Valley. Current snow depths include 7 inches in Minneapolis, Minnesota; 4 inches in Omaha, Nebraska; and 3 inches in Des Moines, Iowa, and Rockford, Illinois.
In the South, a variety of flood watches and warnings are in effect from the central Gulf Coast into Georgia. Currently, significant rain is falling across the lower Southeast, although Florida's peninsula remains dry.
Watch today's weather forecast from AgDay:
Check your local, down-to-the-field weather forecast with AgWeb's Pinpoint Weather.
---