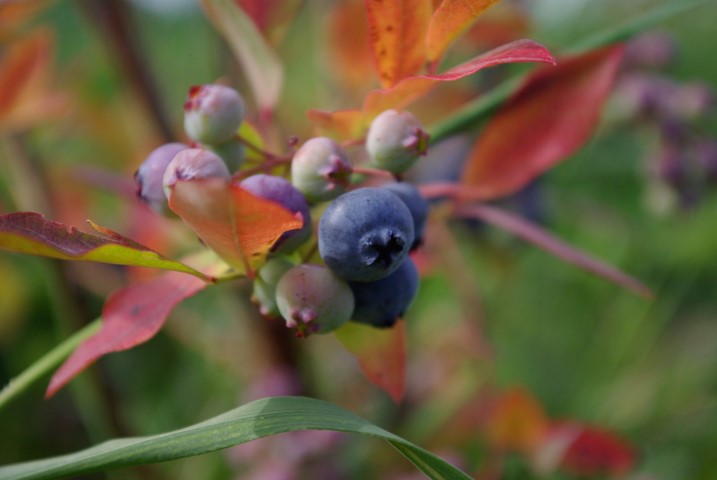 The blueberry season is wrapping up for growers, but one insect seems to be sticking around. The spotted wing drosophila looks similar to a fruit fly, but has the ability to lay eggs inside fruit that hasn't split open, giving growers a season-long headache.

The blueberry crop looks pretty good, considering Michigan grower Larry Bodtke feared last year's harsh winter would ruin it.

"We ended up with a less than average crop but not as bad as it could have been," Bodtke said.

Now he's faced with a different worry. That's a worry that has wings.

"It doesn't give you much rest from attacking it, because its life cycle is so short that we have to be out in the field every seven days to protect from it," Bodtke said .

Bodkte is talking about a spotted wing drosophila, an insect that lays its eggs in soft fruit like blueberries. The bug was first found in California only a handful of years ago and has since moved across the country.

"We first trapped it in 2010. In 2011 and 2012, there were so many growers that essentially had to stop harvesting the field because there were so much fruit infested by the flies," said Michigan State Small Food Educator Mark Longstroth.

The problem is the insect is hard to manage because it reproduces so quickly.

"The female lays about 300 eggs in her lifetime and she lives for about two to three weeks. It takes about 10 to 14 days for the egg to an egg laying female so the population picks up quickly," Longstroth said.

It has yet to slow down.

"They don't disappear in September and October. The numbers continue to increase to really high numbers until freezing weather," Longstroth said.

Growers trap and spray to control the insect.

"The amount of time we have to spray has increased immensely and we have to rotate chemistries so it doesn't become resistant to any amount of sprays," said Longstroth.

Bodkte says he hasn't trapped as many as last year.

"We were getting hundreds of flies in a trap over a week period to the point where some of the scouts who were over 100 or 200 would quit counting," said Bodtke.

This is making him wonder if a harsh winter, in this case, could have actually been a blessing.

"We're thinking the cold winter may have had something to do with that. So we're hoping maybe that's a movement in the right direction for pests," said Bodtke.

Growers around the country are testing their crop. Longstroth says as far as anyone knows, there's no health risks in eating the fruit.