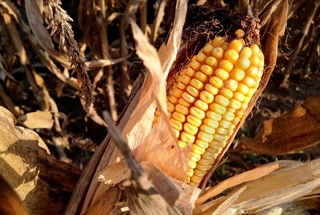 A government forecast shows Kansas is expected to harvest 592 million bushels of corn this fall while setting a record yield for bushels cut per acre.
The National Agricultural Statistics Service reported Friday this year's corn crop in Kansas is shaping up to be 17 percent larger than a year ago. A record yield is forecast of 160 bushels per acre, or 33 bushels per acre more than last year.
Anticipated production of most other fall crops in Kansas is also higher than a year ago.
A forecast of 188 million bushels for grain sorghum is up 14 percent. Soybean production of 148 million bushels is up 13 percent. Cotton production of 55,000 bales is up 34 percent.
But anticipated sunflower production of 77.6 million pounds is down 5 percent.