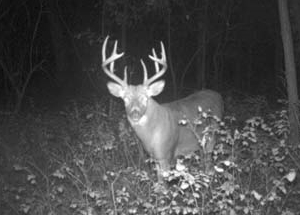 The state of Michigan has established two potential high-risk areas for bovine tuberculosis in the northern Lower Peninsula.
The designation announced Monday by the Michigan Department of Agriculture and Rural Development comes after the Department of Natural Resources confirmed one bovine TB positive free-ranging white-tailed deer in Presque Isle County and another in northwestern Montmorency County.
Cattle and bison farms in Presque Isle, Cheboygan and Otsego counties within a 10-mile radius around the Presque Isle County TB positive deer and those within a 10-mile radius around the Montmorency County deer will have to be tested for bovine TB in the next six months.
Bovine TB is a bacterial disease that can be fatal for cattle, deer and other animals. Michigan has been testing cattle for bovine TB since 1995.