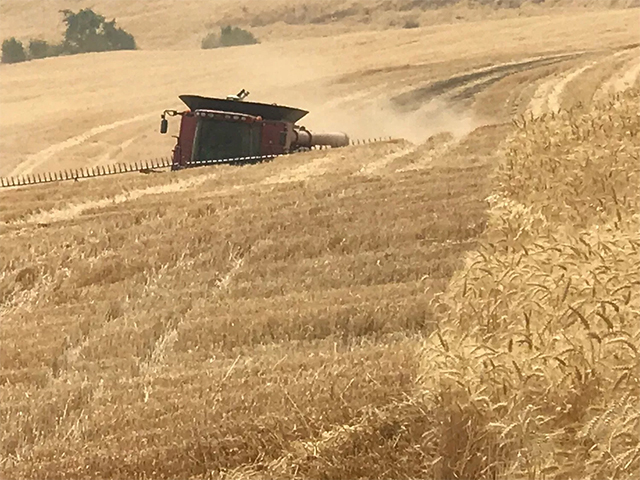 Wheat markets are a long way from their summer highs. December wheat futures at the CME Group in Chicago closed Monday down nearly $4.40, nearly a $1.50 lower than the summer highs. However, Jim Bower of Bower Trading thinks the wheat market may be a sleeper.
"It's kind of a sleeper market you don't get much chatter or market talk about it because it's been kind of on the backburner compared to corn, soybean, soy oil or the stock market," Bower told AgDay host Clinton Griffiths.
Bower believes the bottom may be in and he's looking for wheat to start trading higher.
"Australia and Argentina are two of the world's major wheat exporters," said Bower. "They are having significant problems, particularly Australia. They provide wheat for China and that could be a good market that we might be able to pick up." 
A lower value of the dollar is also helping set the stage for more shipments. Combine that with fewer expected acres again in 2018, and Bower believes it's a recipe for increasing prices.
"From a global standpoint, it looks like we've put in some significant market action," he said. "It's enough to warrant being pretty aggressive, maybe buying some wheat and holding out into 2018 or even 2019."
He says it all goes back to whether farmers can afford to plant a crop. 
"When you get when you get down in the $3.50 cash level or lower, there's no money there," said Bower. "The market is going to force them to make a decision. Usually when that happens, that's kind of the start of the turn."