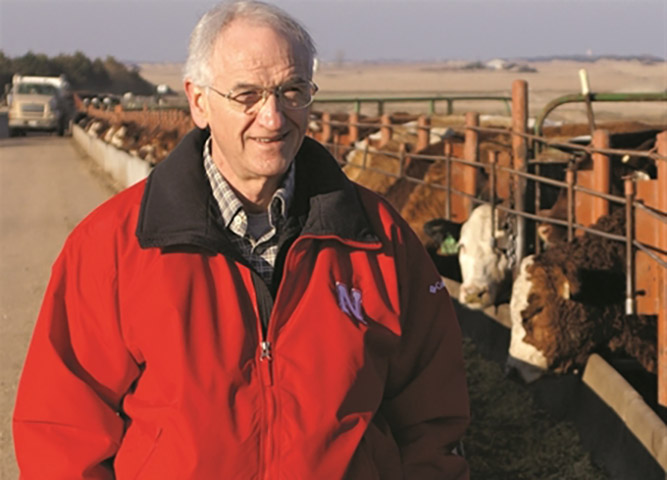 Producers in every segment find benefits from beef quality assurance
"I'm not a philanthropist," is how Dee Griffin, DVM, remembers Ladd Hitch describing why he wanted his cattle feeding customers to apply the principles of beef quality assurance (BQA). "Mr. Hitch (the late patriarch of Hitch Enterprises, Guymon, Okla.) told his employees to encourage their cow-calf suppliers to adopt quality assurance practices because it made money for both of them."

Griffin, formerly the staff veterinarian for Hitch Enterprises and now the feedlot production management veterinarian and professor at the University of Nebraska's Great Plains Veterinary Education Center, says the cattle industry's BQA program has proven a huge success at every industry level, but the education process is ongoing.

BQA is a national program that provides guidelines for beef cattle production and raises consumer confidence through offering proper management techniques and a commitment to quality within every segment of the beef industry.

Involved with BQA education since its inception, Griffin says the early emphasis was at feedlots. "When we started BQA, it was to address antibiotic residues. In 1982, USDA identified antibiotic residues in 1.8% of carcasses. Today, that rate is zero."

But BQA involves much more than residue avoidance, and the results of implementing quality assurance can provide benefits and profits for cow-calf and stocker operators, too.

"Mr. Hitch was correct when he said, 'If (cow-calf) producers don't make the little mistakes that make cattle sick, then they are going to gain all the growth that an animal is genetically capable of producing, and that in turn produces improved feedlot efficiency and decreased cost of production.'" Hitch had a vested interest in improving quality and animal health because his company owned 1,200 cows, as many as 20,000 stockers and two feedyards with a capacity of 111,000 head.

"BQA does not require a 200-page education manual," Griffin says. "We can write the key components to BQA on a 3x5 index card that you can stick in your pocket."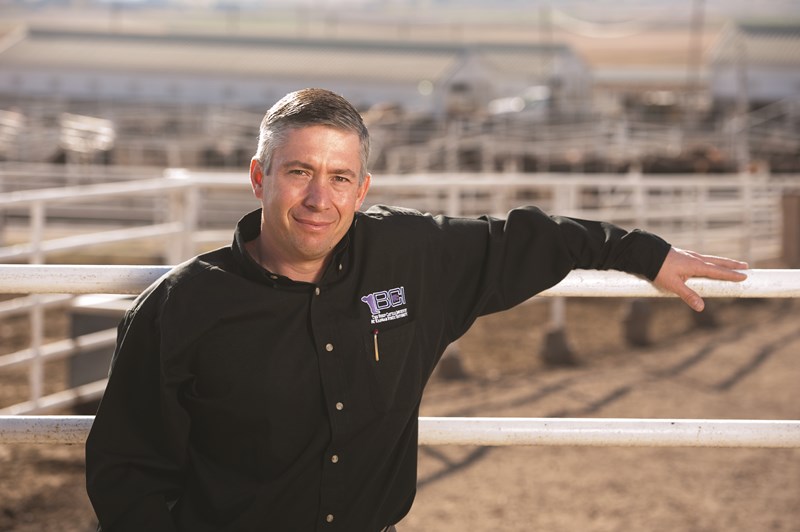 "Nothing is more defensible than showing our detractors we're BQA certified," says Dan Thomson, DVM, director of the Beef Cattle Institute.
---
From the ground up. While industry leaders focused on feedlots two decades ago, the current emphasis is on educating cow-calf producers to the benefits of BQA. Funding for BQA education programs comes from the beef checkoff, and both state beef councils and state exten­sion personnel are part of producer education.

Kansas State University's Beef Cattle Institute (BCI) has taken producer awareness and BQA training to a higher level. The BCI annually conducts training sessions at numerous locations around the state. This year, more than 900 Kansas producers completed BQA training at local auction markets.

"Considering the many pressures today's beef industry faces—from anti-meat groups, animal welfare activists, food safety and environmental groups—BQA is how we show that producers care about all of those issues," says Dan Thomson, BCI director. "Nothing is more defensible than showing our detractors we're BQA certified."

Industry leaders agree that the emphasis on BQA is critically important, and Thomson has built a model program that Griffin calls "the league leader." Founded in 2007, BCI's goal is to provide beef producers with the most current education, research and outreach available.

"We work with local auction markets to use their facilities and to help promote the training sessions," Thomson says. "Our first year, we had about 300 complete the training, last year about 600 and this year more than 900."

In the coming months, BCI will also launch an online training course for producers, courtesy of a grant from Boehringer Ingelheim.

Training sessions are led by Thomson; Dave Rethorst, DVM and BCI's director of outreach; or Chris Reinhardt, BCI's feedlot specialist. The evening training includes BQA education for cow-calf, stocker and feedyard operators, animal husbandry practices, humane euthanasia training and low-stress cattle-handling techniques.

"The fact that cattle are constantly changing their address makes it vital that those involved in our industry understand and utilize the principles of BQA," Thomson says.

Research on cattle transportation activity a few years ago noted that "about 400,000 cattle have wheels under them" at any given time. That number includes cattle on their way to pasture, auction markets, feedyards or ultimately to the packing plant.

"We don't want to see an industry incident that makes the 6 p.m. news," Thomson says. "But BQA is about much more than proper animal care and welfare. Not everything has a tangible economic benefit, but BQA is also about preparing cattle for the next stage in their life and the next owner. When we do that, everybody wins and the consumer is happy."

Start at the ranch. Griffin underscores the win-win benefits of quality assurance practices.
"I firmly believe that the health of a calf begins with how the mother is cared for," Griffin explains. "If the mother is healthy and cares for her calf in the first months after the calf is born, the chances of that calf getting sick are minimal."
Nearly 2,000 Kansas beef producers have completed BQA training over the past three years conducted by the Beef Cattle Institute in partnership with local auction markets and the Kansas Beef Council.
---
Beyond a healthy momma cow, Griffin and Thomson emphasize the importance of calf weaning and health programs before calves are shipped down the road.

"BQA provides guidelines for animal handling, castration, dehorning and other management practices that add value to calves," Thomson says. "But vaccination of calves at the time those procedures are administered are just as important to the health of calves to the next owner. And auction market price surveys show that buyers are consistently paying a premium for calves that have been preconditioned."

Those preconditioned calves also improve the industry's overall BQA score, Griffin says.

"Calves that have been weaned and preconditioned are much less likely to get sick in the feedyard. If we don't have to treat them for illness, we'll use fewer drugs, which is what consumers tell us they want. And research has shown that feed­yard illness reduces overall carcass quality," Griffin says.

In the big picture, Thomson says BQA should be a daily mindset for beef producers.

"Our industry must continue to work toward a high standard of animal care and welfare and managing the health products we administer to cattle," Thompson says. "Producers must recognize that misuse of those products may cost us our ability to utilize such technology."
Want more BQA info?
America's cattle industry has invested significantly in beef quality assurance (BQA) information and training products. Here's a list of websites that provide additional BQA information.
Kansas State University's Beef Cattle Institute provides educational tools and outreach opportunities through online resources and annual meetings addressing current topics to engage and support a welfare-centered, economically sustainable and environmentally responsible beef industry.
 
Funded with checkoff dollars, this site provides links to order training materials. The site also provides a BQA resource map developed to aid cattlemen in exploring and gathering information about Beef Quality Assurance Programs all over the U.S. While most states have BQA programs, many do not have Internet sites that link to their BQA materials. Those that are available can be accessed through this map.
To contact Greg Henderson, e-mail ghenderson@farmjournal.com.