By Jeanne Bernick, Ed Clark, Julie Douglas and Sara Schafer
During the past three decades, these innovators left a big footprint on ag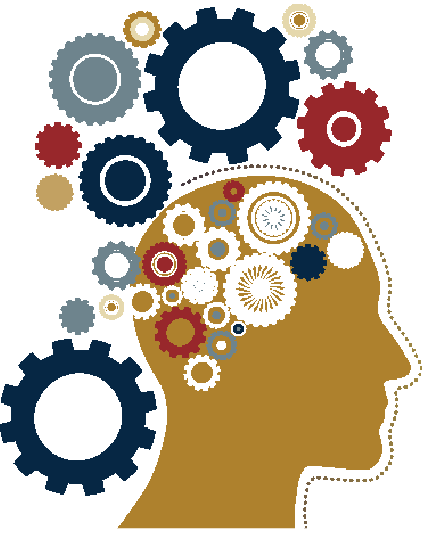 To say that agriculture has experienced change since the inception of Top Producer is a gross understatement. At that time, there were no yield monitors, few marketing tools, no Roundup, virtually no ethanol and the Internet was just in its infancy. The 30 brave thinkers we have chosen to represent the dramatic changes during the past three decades have all left big footprints on production agriculture. As a group they represent the diversity of U.S. agriculture and hail from companies, universities and the world of politics.

We know agriculture's advancements in all its myriad forms have not been accomplished by just 30 people. It has required thousands of dedicated pioneers throughout this rich and highly textured industry, as well as the creativity, drive and fortitude of farmers like you. So think of this list only as a beginning, and feel free to contribute the names of individuals whom you think have left their mark online at www.TopProducer-Online.com/brave_thinkers.
---
"Innovation is anything but business as usual."
— Anonymous
---
Pamela Bailey. As president and CEO of the Grocery Manufacturers Association, which represents the world's leading food, beverage and consumer products companies, Bailey is a huge influencer of policy and consumer attitudes. The initiatives she moves forward or rejects have a trickle-down effect on farmers and can influence production and/or certification requirements, regulations and labeling. Bailey worked in the White House for three presidents, including President Barack Obama who appointed her to his Advisory Committee for Trade and Policy Negotiations in 2010. She serves on the board of GS1 US and is vice chair of the Partnership for Food Safety Education.
---
Art Barnaby. The creative genius behind crop insurance revenue protection, the single most important change in the history of the program going back to the Dust Bowl, is Barnaby. Revenue protection was born out of necessity and crisis in 1989. "That year, Kansas wheat yields were 50% of the state average," says Barnaby, a Kansas State University ag economist. "At the time we had target prices and deficiency payments, neither of which would cover yield loss to that magnitude or be effective because wheat prices skyrocketed due to production losses in Kansas." That's when Barnaby came up with the idea that producers need to be able to protect income with crop insurance. Eventually, USDA's Risk Management Agency picked up the idea and made revenue protection available to producers nationwide.  "I thought we might capture 5% of producer elections when it was introduced in 1996, but it was the No. 1 seller in Iowa and Nebraska," Barnaby says. So important has revenue protection become that in 2012, despite significant yield losses, there were no major calls for ad hoc aid, even in an election year.
---
Denny Bell. Founder of Soil-Max, Agri-Logic Solution Systems and Gradient, Bell developed the early field- and yield-mapping software. Yield data led Bell to his next project, the Gold Digger tile plow.
---
Mike Boehlje. An award-winning ag economist and professor at Purdue University, Boehlje has shaped how farmers think of their farm business. Prior to his work, farm management was largely focused on production and enterprise analysis. Boehlje changed that by bringing the business management approach taught by leading business schools to production agriculture. "This is a different mindset than what agriculture has historically had," Boehlje says. In his 35-year career, he has taught farmers to think strategically, with a clear vision statement and a focused strategy for creating value for customers. Boehlje has been out front explaining to farmers that they manufacture raw products and should  learn from the manufacturing approach of other businesses. This includes using contracts rather than the open market to link buyers and suppliers. When it comes to risk management, Boehlje has also been a leader in helping farmers think beyond the traditional price and yield risks to consider strategic risks that could affect their farm's profitability and future success.
---
John Block. A senior policy adviser at OFW Law, Block has dedicated his career to the fields of agriculture, food and health. His accomplishments in agriculture began with the building of a large and successful hog operation in his home state of Illinois. From 1977 to 1981, he served as the Illinois Director of Agriculture. Block was tapped by President Ronald Reagan to serve as the Secretary of Agriculture from 1981 to 1985. In this role, he was influential in the development of the 1985 Farm Bill. Block has also served as president and CEO of Food Distributors International (formerly National-American Wholesale Grocers Association) from 1986 to 2003.
---
"The best ideas lose their owners and take on lives of their own."     N. Bushnell
---
Jeff Broin. One of Broin's primary motivations to get into the ethanol business was to add value to corn. "When we entered the business in the mid-1980s, corn was selling for $1.30 per bushel," Broin says. "The future of agriculture looked very bleak." Broin's father began producing ethanol on his Wanamingo, Minn., farm. He ultimately mortgaged the farm to buy a foreclosed ethanol plant in South Dakota. Broin, then 22 and fresh out of college, began managing that plant. Those humble beginnings led to the creation of Poet. Based in Sioux Falls, S.D., Poet is one of the nation's largest ethanol producers with 27 ethanol plants producing 1.7 billion gallons of ethanol per year. While Broin has been committed to the commercial development of the industry, he's also been a tireless champion for favorable ethanol policies, often testifying before Congressional committees as an industry leader.
---
Larry Buegler. Dubbed "The Miracle Worker" in a 1991 Top Producer headline, Buegler is responsible for developing radical ideas, eschewed by many, that stopped regulators from shutting down the St. Paul Farm Credit Bank in 1987. He was a key player in crafting federal legislation that helped protect the entire Farm Credit System. "We were losing $3 million a day," Buegler says. This loss was a result of non-performing loans by farmers who couldn't make their payments, through no fault of their own, and farmland the bank owned but couldn't sell in a depressed market. As CEO of the St. Paul FCS Bank from 1986 to 1992, Buegler developed several novel ideas. First, he reasoned it better for farmers to pay something on loans and stay on the land than pay nothing, which lead him to embark on a creative strategy to write down debt and restructure loans to the point where farmers could make payments. This allowed the bank to participate in the upside of asset values once farmland prices recovered. Second, taking a page from automobile companies, he implemented an aggressive plan to sell bank-owned farmland at zero down and 4.9% interest, roughly half of the market rate. Buegler needed to buy time for his plan to work, so he camped out in Washington for three months and lobbied lawmakers for help in holding back regulators. Lawmakers listened, the plan worked and it became a model.
---
Paul Engler. Founder of Cactus Feeders in Dumas, Texas, Engler created the first large-scale commercial feedlot and owns the world's largest cattle feeding company. Engler is credited as the creator of formula pricing, a method that
provides incentives to feeders to consistently produce beef that meets consumer health and quality standards.

 
---
Patrick Doyle. As president and CEO of Domino's Pizza, Doyle has been partnering with dairy producers for several years to develop and promote dairy products through Domino's pizza offerings. There are several dairy-centric products in development because of this collaboration. Doyle is leading the charge for restaurants to engage farmers in transparent sourcing of quality food products. "With the dairy industry's help, we are reinventing our brand and the pizza category, which had been declining," he says.
---
"Minds are
like parachutes,
they work best
when open."
T. Dewar
---
Barry Flinchbaugh. With 10 farm bills under his belt, the Kansas State University ag economics professor emeritus is the king of ag policy. He has worked on every farm bill since 1968. It's more than sheer volume, it's Flinchbaugh's influence that makes a difference. His insistance to maintain political nuetrality allowed him to gain favor with and have an influence on both Democrat and Republican lawmakers. It was largely his advocacy of decoupling farm income from production that led to the Freedom to Farm measure in the 1996 Farm Bill. "I'd been pushing the idea for 20 years," he says, noting that steady perseverance paid off. He considers the highpoint of federal farm policy as decoupling payments from production to allow markets to work while providing farmers a safety net. Flinchbaugh also served as chairman of the Commission on 21st Century Production Agriculture, which was authorized in the 1996 FAIR Act to conduct a comprehensive review of the farm economy and provide recommendations to for changes in federal agriculture policy. Flinchbaugh has also served as a member of the board of directors for the Kansas City Board of Trade since 1997 and as director since January 2007.
---
Robert Fraley. In 1983, Fraley and his Monsanto research team found a method to create transgenic plants by using Agrobacterium tumefaciens, a pathogenic bacterium. This method ultimately led to the commercialization of genetically modified plants. Now an executive vice president and chief technology officer, Fraley is credited for the discovery, development and successful commercialization of Roundup Ready crops. Today, he oversees Monsanto's integrated crop and seed agribusiness technology and research facilities globally. He has  served as technical adviser to numerous government and public agencies, including the USDA, National Science Foundation, Office of Technology Assessment and the National Academy of Science, among many others. In 1999, Fraley received the National Medal of Technology from President Bill Clinton.
---
Temple Grandin. A professor and researcher of animal science at Colorado State University, Grandin has changed livestock handling facilities to reduce stress on animals. She has designed
facilities in the U.S., Canada, Europe, Mexico, Australia, New Zealand and other countries. Her designs are now used to handle half the cattle in the U.S., and she has been hired as a consultant to firms such as Burger King, Swift and McDonald's. Additionally, her writings on the flight zone and other principles of grazing animal behavior have helped many people reduce stress on their animals during handling. Grandin is also known for developing an objective scoring system for assessing the handling of cattle and hogs at meat plants. This scoring system is used by many large corporations to improve animal welfare.
---
Neil Harl. When it comes to agricultural law, Harl wrote the book, literally. The Iowa State University professor emeritus is the author of the 15-volume treatise, "Agricultural Law," the ultimate reference guide. His career has varied from teaching agricultural economics to serving on federal commissions. During the 1980s farm crisis, he became a key voice and adviser. With a law and economics background, he recognized the best options for farmers during that trying time. Harl later published his farm crisis work in a book, "The Farm Debt Crisis of the 1980s." Harl's influence extends beyond Iowa and the Midwest. From 1990 to 2004, he served as director for the Center for International Agricultural Finance, an organization that helped restore the broken Soviet Union's financial system. The Center conducted schools from 1990 through 2004 on banking, credit and finance, legal systems and free market economics for Central and Eastern Europe, the former Soviet Union and China. Harl has given more than 3,300 presentations in 43 states and 17 foreign countries and received more than 30 awards. Even with all of his prestigious work, Harl says the most rewarding work was teaching more than 9,000 students during his 40-year career at Iowa State University. 
---
Jimmy Hargett. After sketching a cotton picker on his shop floor with a soap stone, the Alamo, Tenn., farmer worked with Case IH to create the 625 Module Express Harvester, which would revolutionize the cotton industry. Hargett's innovation and dedication ensured the U.S. cotton industry would not only continue but succeed.
---
Rick Heard. Knowing the demands that will be placed on water in the face of declining supplies, Heard brought variable-rate irrigation to the U.S. through Advanced Ag Systems, Inc. With this technology, farmers can pre-determine water application rates across different soils, allowing them to effectively save water, boost production and increase profits.
---
"The best way to predict the future is to invent it."
Alan Kay
---
Dennis Inman. Three decades ago, the only tools that farmers had to sell their grain was the cash market and Chicago Board of Trade futures contracts. Today, the number of marketing tools has radically increased. Since 1996, Inman has been on the frontlines of new development. "A lot of farmers were telling us back then they'd just like to get the average price," says Inman, now a vice president at Cargill AgHorizons. This feedback triggered Inman to develop and implement Cargill's Average Plus Contract, allowing corn, soybean and wheat producers to use the contract to obtain and exceed the average price from February through July. The contract proved popular but no longer exists. It's been replaced by 25 to 30 contracts that use various pricing mechanisms, including contracts that guarantee minimum prices for those three commodities and grain sorghum. Inman also helped develop ProPricing contracts, in which Cargill traders market a specific number of bushels for producers. Speaking of the need for new pricing tools, Inman says, "commodity price risk has increased greatly since 1983."
---
Jon Kinzenbaw. President and CEO of Kinze Manufacturing, Kinzenbaw is the pioneer of the first mega-planter that could fold up and be transported down rural roads. He also built the first automated grain dump. In 1965, the 21-year-old farm boy from Victor, Iowa, opened a welding shop with a small bank loan and $25 in his pocket. Today his shop is one of the largest specialty manufacturers in North America providing farmers with solutions.
---
Jim Kinsella. The innovative mind behind the concept of strip tillage is Kinsella. This Illinois farmer is considered one of the fathers of the no-till movement. He worked with companies to create a strip-till machine. He has opened up his shop doors and hosted workshops, educating more than 90,000 farmers about the benefits of practicing no-till and strip-till.
 
---
Dave Kohl. For more than two decades, Kohl worked in the classroom on the Virginia Tech campus as a professor of agricultural finance and small business management and entrepreneurship in the Department of Agricultural and Applied Economics. He retired from teaching in 2003. Now, as professor emeritus he has traveled 8 million miles hosting more than 6,000 workshops and seminars for various agricultural groups. He has published four books and 1,200 articles on financial and business-related topics in various publications. Throughout his career, Kohl has received 11 major teaching awards and is a two-time recipient of the American Agricultural Economics Association's Outstanding Teaching Award. He is also one of the top-rated instructors in agricultural finance and banking, training more than 700 lenders using an online and face-to-face educational approach.
---
Danny Klinefelter.  During his lifelong tenure at Texas A&M University, Klinefelter has advised thousands of producers nationwide about the best farm management practices. An agricultural economist by trade, he has become a popular speaker. While these are notable accomplishments, Klinefelter is best known for the creation of The Executive Program for Agricultural Producers (TEPAP). More than 1,700 producers have completed the two-week program, representing 8% of the U.S. farm population. The program is unique in that it is not commodity focused; it focuses entirely on the business of farming. While under the auspices of Texas A&M, TEPAP instructors are the best nationwide experts Klinefelter can find, some agriculture, some strictly business. The program's success has led to the formation of the Association of Agricultural Production Executives (AAPEX) for TEPAP alumni. "Half the value of TEPAP and AAPEX is what producers learn from each other," he says. Klinefelter is also an advocate of peer advisory groups, where groups of eight to 10 producers, often from different regions, get together to work on problem-solving and explore opportunities.
---
John Marten. Despite the fact that Marten had a Ph.D. in economics, the late Farm Journal economist could see the forest for the trees and cut right to the farmer's bottom line. Whether it was a futures hedge or how to farm the Payment in Kind (PIK) program, he could explain the concept in terms anyone could understand and predict how farmers would react. He was often consulted behind the scenes by policymakers and regulators when developing the farm programs of the day. No less than his ability to communicate in print or casual discussion was his presence on the stage. Economics might be called the dismal science but Marten made it entertaining as well as informative. Terms he coined such as the "inverse thrill" of margin calls are used by others to this day. Marten died in his 50s of ataxia, a degenerative disease of the nervous system.
---
Al McQuinn. In 1963, McQuinn started the Ag-Chem Equipment Company, which grew into a multimillion-dollar international company. McQuinn's groundbreaking inventions brought the industry into the modern era using GPS technology to assist farmers in delivering fertilizers in precise concentrations to exact locations for maximum production. The innovation has made American agriculture the most efficient in the world.
---
"They always say time changes things, but you actually have to change them yourself."
Andy Warhol
---
Al Myers. Ag Leader was unofficially born in 1986 in the basement of Al Myers' home with a handful of parts from an electronics store and a vision to improve agriculture through high-tech innovation. By June of 1992, after developing and testing the world's first practical and accurate on-the-go yield monitor, Myers left his day job as a design engineer to start Ag Leader Technology. In his first year, he sold a total of 10 yield monitors. Today, with nearly 200 employees, Ag Leader is a leading innovator in precision farming technology.
---
Ken Monfort. As an executive of Monfort Inc., Monfort is responsible for first selling beef cuts, instead of the whole carcass, to markets and grocery stores in the 1970s. This practice revolutionized the meat processing industry, and through the years has become the industry standard, displacing butchers and meat counters. Today, no Wal-Mart in America, according to the North American Meat Association, has a meat counter. All cuts come prepared and packaged for the consumer to pick up off the shelf.
---
Rex Schrader. A lifelong auctioneer from Indiana, Schrader pioneered and constructed what he calls the M3 or Maximum Marketing Method land auction process. This method ensures the seller the best price possible by pooling  parcels differently to see which combination brings the most money. Today, almost every farmland auction in the country is conducted in this manner. He also managed the first on-line multitract auction on the Internet simultaneously with the live auction in March 2000.
---
Harry Stine. An innovator, businessman and entrepreneur, Stine began a soybean breeding program, which had previously only been done by universities. In 1973, Stine and Bill Eby formed Midwest Oilseeds, which today is the soybean genetics licensing company of choice. In 1992, in addition to being one of the top four soybean seed companies, Stine began selling corn and soft red winter wheat.
---
Charlie Stenholm. The former Congressman has agriculture in his bones, growing up on a third generation Texas farm. However, Stenholm's legacy is for his work in crafting ag law while serving on the House Committee on Agriculture for 26 years as a Democrat. He was the Committee's ranking Democrat for the last eight years of his career until 2004. Stenholm is best known for championing four policies on the full House Committee on Agriculture and as chairman of the Livestock, Dairy and Poultry Subcommittee. One policy made the farm bills he worked on more market-oriented. "We live in an international marketplace," Stenholm says, which is where we have growth potential. In the 2000 Farm Bill, Stenholm was instrumental in urging Congress to create the Center for Agricultural Excellence, which has investigated waste and abuse of the federal crop insurance program. Eliminating those problems are increasingly important, Stenholm explains, with crop insurance now a target more than ever and with it being the primary safety net. Stenholm was also a leader in food safety changes and in passage of the Farm Credit Act, helping to save the Farm Credit System, in 1987. Important to his success, Stenholm was gifted in forging coalitions with Republicans.
---
Clayton Yeutter. When it comes to exports, few have left a larger policy footprint than Clayton Yeutter, U.S. Trade Ambassador from 1985 to 1989 and Secretary of Agriculture from 1989 to 1991 under President George H.W. Bush. His legacy includes successful negotiation of the U.S.–Canada Free Trade Agreement, a precursor to the North American Free Trade Agreement. "This was huge, leading to a big increase in agricultural trade," Yeutter says. Even more important, he says, was the launch of the Uruguay Round of the General Agreements on Tariff and Trade (GATT) during his tenure at USTR, which ultimately produced the World Trade Organization. This was the first recognition of agriculture under world trade rules and led to trade liberalization and trade expansion on a global scale. In 1990, as Secretary of Agriculture, Yeutter was a tremendous influence in the farm bill becoming more market oriented, which led to a growth in exports. "I wanted to stop the train of heavy government involvement," he says. Yeutter was president of the Chicago Mercantile Exchange from 1978 to 1985. During his tenure, trading of agriculture, currency and interest rate futures and options tripled.
---
Abner Womak. Before the Food and Agricultural Policy Research Institute (FAPRI) was jointly launched in 1984 between the University of Missouri and Iowa State University, there wasn't much offered in terms of long-range price forecasting. That changed in a hurry when FAPRI came on the scene and offered producers, the industry at large and policymakers a look at how changing just a few variables anywhere in the world could have a dramatic influence on crop and livestock prices at the farm level. More than anyone else, FAPRI is associated with Abner Womak who is FAPRI's front man and was co-director in the early years. He and his team take price and income forecasts to the field for testing. They are trained to create models, which comprise what is commonly known as econometric forecasting. In time, FAPRI became heavily involved in providing Congress, the group's primary funding source, numbers on how different farm bill proposals would play out. "We've always been on call 24 hours a day," Womak says. "Sometimes we get a call on a Saturday night or Sunday morning with a different policy proposal or new compromise position, so we get to work crunching the numbers." FAPRI continues to analyze 10,000 global data points that crank through its models, with factors as diverse as per capita food consumption in each European and Asian country during the next decade to what an Iowa farmer will plant.
---
Richard Wilson. One of the biggest breakthroughs in the history of corn happened in 2009. This was not done by a corn researcher, but by one of the world's foremost cancer researchers. "Seed companies and corn scientists will pounce on this data to find their favorite genes," Wilson says of the breakthrough. Wilson, a molecular biologist and director of Washington University's Genome Institute, did not do it alone. He was the lead scientist on the project and the principal work was done at his center. Sequencing the corn genome raises the specter of a second green revolution all over the planet through new potential for traits.
---
Who advanced agriculture the most during the past 30 years?
Cast your vote at TopProducer-Online.com/Brave_Thinkers