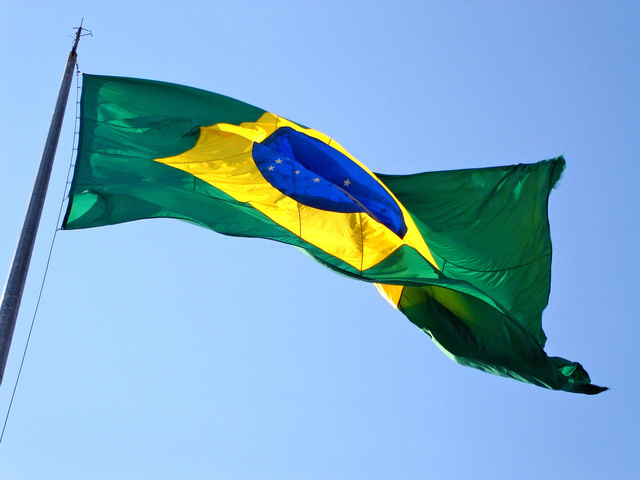 Brazil 's government grain agency CONAB raised its estimates Tuesday for record bumper crops of soybeans and grains.
Favorable weather and an increase in planted areas have helped yields to recover from last year's weather-related losses, the agency said. This year, an additional 1.3%, or 59.1 million hectares (145.9 million acres), has been planted.
CONAB projected an an 8.3 million ton rise in soybean production totaling 103.8 million tons, an increase of 8.7%. The area planted with soybeans increased 1.6%. First-crop soybeans will go up 25.7%, or 1.3 million tons, compared to last year's harvest that was plagued by weather problems.
Grain production will increase 15.3% to 215.3 million tons, up by 28.6 million tons, CONAB said.
The total corn harvest will jump 26% to 84.5 million tons, with the first harvest put at 28.4 million tons and the second harvest at 56.1 million tons.
Rice production will go up 9.7% to 11.6 million tons.
The end-of-winter 2016 wheat harvest grew 21.5% to 6.7 million tons, CONAB said.
Rains have been normal and continuous in the agricultural powerhouse state of Mato Grosso, CONAB said. Weather forecasts for Brazil predict favorable weather for the rest of January and for February, it said.