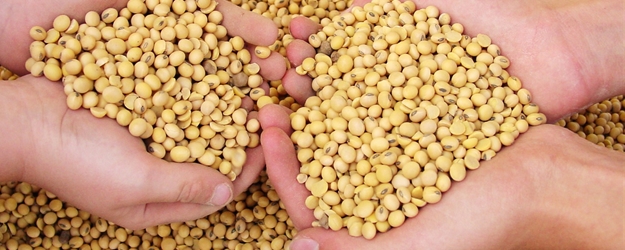 Ample land and double-cropping abilities support country's bid for global market share
Brazil is a utopia for growing soybeans. Its main production area, the centrally-located Cerrado, boasts stable temperatures, regular rainfall, abundant sunshine and flat topography.

"Our crop season lasts the entire year," says Aurello Pavinato, president of SLC Agricola, a Brazilian agricultural production company. "For only three months of the year, we don't have rain, so Brazil is a wonderful place for corn, soybeans and cotton production."

The region's potential for production expansion is also great. The Cerrado is home to nearly 500 million acres. Currently, about 66 million acres are used for grain and sugarcane production. Pavinato says another 106 million acres could be folded into crop production without touching the Amazon rainforest. 

Couple the county's expansion capacity with its ability to double-crop soybeans with corn, cotton, sunflowers or other crops, and Brazil is primed to be an even more significant crop-production powerhouse. 

"At some point, South America could be the main soybean supplier of the world, and the U.S., the main corn provider of the world," explains Ted Seifried, Zaner Ag Hedge chief market strategist. "The U.S. won't stop growing soybeans, but for the American farmer, corn might become the more profitable grain."
Limiting Factors. Yet Brazilian producers face setbacks. The No.1 challenge for their agriculture industry is infrastructure and logistics, says Alexandre Mendonca de Barros, a business partner at MB Agro, an agribusiness and consulting firm in Sao Paulo. He and Pavinato spoke at the 2014 Corn and Soybean Future Forum hosted by Bayer CropScience in Frankfurt, Germany. 

"We could gain productivity with infrastructure investments," he notes. 

In addition to transportation, Seifried says South American geopolitical issues and currency are potential roadblocks. "For the moment, things are good in Brazil, but that could easily change," he notes. 
---
A Snapshot of Brazilian Agriculture
Abundant natural resources, evolving technology and world demand have pushed Brazil to expand and evolve its agriculture. Here's a look at the past, present and future of the country's crop production.