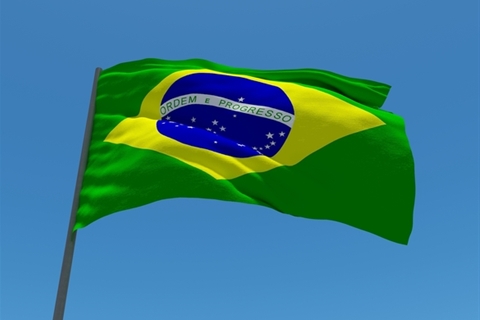 This Wednesday may be the last day in office for President Dilma Rousseff, as Brazil's Senate gears up for a vote that would force her out and into an impeachment trial she appears unlikely to survive.
The Senate debate is scheduled to last 10 hours and end with a vote around 7 p.m. local time, the chamber's speaker Renan Calheiros said. Surveys by the country's major newspapers show the opposition has 50 or 51 votes, more than the simple majority of the 81 seats necessary to put her on impeachment trial.
Following more than five months of political turmoil that have exacerbated the worst economic recession in over a century and all but sidelined Rousseff's economic agenda in Congress, her departure may make Brazil's investment climate a bit more predictable, at least temporarily. The question is to what extent her replacement, Vice President Michel Temer, can live up to investor expectations of slashing a near-record budget deficit, said Paulo Sotero, director of the Brazil Institute at the Woodrow Wilson International Center for Scholars.
"People are tired, they want the economy to bounce back," Sotero said by telephone. "Temer has to address the nation, he has to present a cabinet and he has to convince people and the markets by his actions that he can stabilize things and govern the country."
Unusually Tense
The days leading up to the vote have been unusually tense. On Monday the head of the lower house annulled impeachment sessions that threatened to derail the entire process only to revoke his own decision at midnight. After his first announcement, labor unions celebrated by hanging banners from the windows of the presidential palace. After his second, they burned tires. Markets seesawed on the news. A rumor spread that Rousseff would resign before the Senate vote, briefly freezing capital markets early Tuesday. The government's leader in the lower house went live on television to deny it. By the end of the day, pro-Rousseff protesters blocked main streets in 20 states.
Nerves have grown coarse, families divided. Social media activists debate whether their country is more like House of Cards or Game of Thrones. They post photo-shopped renditions of Rousseff and Temer with their crowns switched, like the famously bungled Miss Universe contest. Others suggest the constitutional struggle is more like a game show or a board game. The nation is running short of metaphors.
Meanwhile, the economy is shrinking and shedding jobs, and the institutions remain under constant challenge, says Andre Cesar, founder of consulting company Hold Assessoria Legislativa in Brasilia.
"This uncertainty is a general portrait of the country right now -- it's in every corner, in every aspect of Brazil," Cesar said. "This is our reality. The turbulence isn't going away."
Rousseff's defense lawyers have challenged every step of the impeachment process in the Supreme Court, and Attorney General Jose Eduardo Cardozo requested another injunction Tuesday.
"When asked how long I'll keep challenging this process, my answer is, until the very end," Cardozo told reporters. "Until the constitution is respected."
Growing Numb
The scandal and crisis have taken on a quality of endlessness and many here are growing numb to each development. A decision from Fitch Ratings to downgrade Brazil's sovereign credit rating yet again was relegated to page 27 of O Globo newspaper. The detention of former Finance Minister Guido Mantega for questioning this week wasn't even the top story for most papers.
By law, Temer would be in charge for 180 days or until the Senate permanently ousts Rousseff. She is charged with having illegally tapped state banks and taken loans to cover up budget deficits. Most analysts agree it will be very difficult for Rousseff to recover support in the Senate and avert a final ouster, not least because she will no longer have control over discretionary spending for legislators' public works projects.
Rousseff is expected to remain in the official residence, but the Senate will determine whether she will lose other executive privileges, such as the right to use the presidential plane, or take a cut of her salary.
Temer aides say that as soon as Rousseff is notified of the Senate vote, he will take office and quickly nominate a new cabinet. Former central bank chief Henrique Meirelles is the front-runner to become his finance minister, they said.
While financial markets have rallied this year on the prospect of a more business-friendly Temer taking over, there are also concerns that an ongoing corruption scandal and wide-spread disillusionment with the political establishment could come back to haunt the 75 year-old constitutional lawyer.
A Datafolha poll published last month showed 61 percent of respondents support Rousseff's removal from office, while Temer fared only slightly better with 58 percent calling for his ouster.