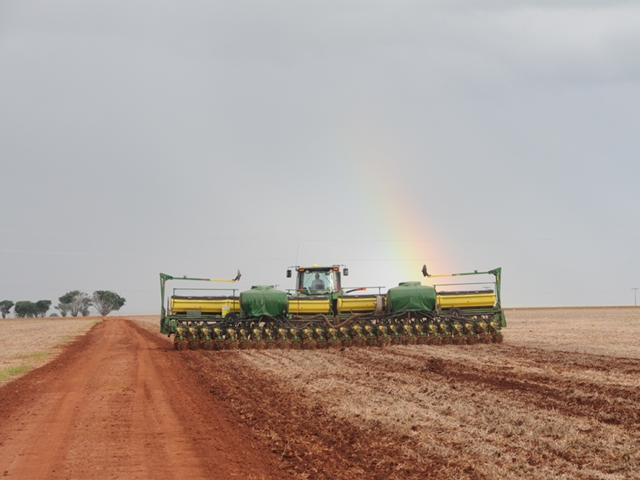 Senator Katia Abreu was named by President Dilma Rousseff as Brazil's first female agriculture minister, as the world's largest coffee, sugar and beef exporter faces its worst drought in 80 years.
Abreu, 52, takes command of the ministry as Brazilian farmers compete with cities and hydroelectric plants for precious water resources. She will be need to find the balance between supporting farmers suffering from low grain prices and a Brazilian government planning to reduce spending.
"She'll make for a wonderful minister," Luiz Cornacchioni, executive director of Brazil's ABAG agribusiness association, said in a phone interview before the announcement. "The sector will have a fighter for its interests, who understands its challenges."
Abreu was the first woman to lead the Agriculture Association, the industry's biggest lobbying group in Brazil. She has served as senator for her home state of Tocantins since 2006.
As a congresswoman, she has been an outspoken defender of agriculture and large-scale farms, putting her at odds with indigenous communities and landless worker movements. These groups and many members of Rousseff's Workers' Party have spoken out against her appointment as agriculture minister.
Cornacchioni said he thinks criticism of Abreu is overblown. With low commodity prices pinching agriculture margins, priorities for the government should be juridical security in land rights and environmental regulations, improvements to infrastructure and progress on trade agreements.
"Abreu has many years of experience in congress and in agriculture, which will help her advance on these issues," Cornacchioni said. "It's going to be more important than ever as we try to feed not just Brazil, but also the rest of the world."
Abreu was elected to the senate after spending four years as a member of the lower house with the right-wing opposition party PFL. She has changed parties twice since then and now is a member of the Democratic Movement Party, an ally of Rousseff's party. Abreu, who has a degree in psychology, was re-elected senator this year for a second term.
To contact the reporters on this story: Mario Sergio Lima in Brasilia Newsroom at mlima11@bloomberg.net; Anna Edgerton in Brasilia at aedgerton@bloomberg.net To contact the editors responsible for this story: James Attwood at jattwood3@bloomberg.net Tina Davis, Robin Saponar