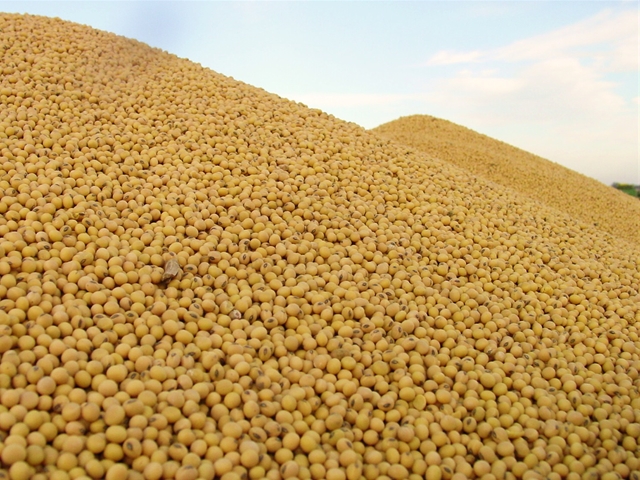 Soybean crops in Brazil, the second-biggest grower, may be smaller than previously expected because of dry weather, Oil World said.
Rainfall in December was "well below normal" in major growing regions including parts of Mato Grosso, Parana and Minas Gerais, the Hamburg-based researcher said in an e-mailed report. Precipitation in the first 20 days of this month also will be less than average for several areas. Argentina's Cordoba province has insufficient soil moisture as well, according to the report.
"Moderate downward revisions in South American soybean yield and production estimates may become necessary," Oil World said. "However, a production loss of 2 to 4 million tons of soybeans in South America could be easily absorbed without creating a tightness globally, since current U.S. soybean stocks are still unusually high."
Soybean futures on the Chicago Board of Trade, the global benchmark, are little changed since the beginning of the year after dropping 21 percent in 2014. Prices closed at $10.5625 a bushel on Jan. 7, the highest settlement for a most-active contract since Nov. 11.
Brazil's soybean crop may be 95.9 million metric tons, 11 percent higher than the previous season, government forecaster Conab said last week. A harvest that size would be the largest ever, U.S. Department of Agriculture records show. Bumper crops in South America and the U.S. may push global stockpiles to a record this season, the USDA said yesterday.
"It is indeed questionable whether the current strength in soybean prices can be sustained in coming weeks and months," Oil World said. "World soybean supply prospects are still ample in 2015, unless South American weather deteriorates from now on and major production losses occur. We expect some setback in soybean prices."