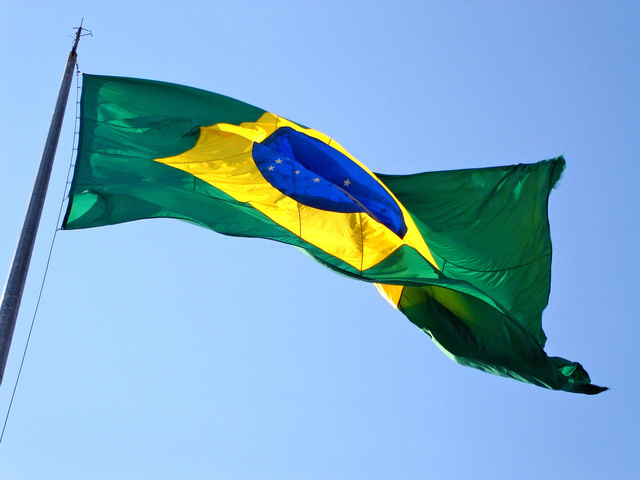 Brazil's soybean plantings are 90% complete, according to Brazilian consultancy AgRural, of Curitiba. However, a lack of rainfall in the south of Mato Grosso do Sul and northern Parana states has caused crop damage, Globo Rural magazine reported.
Soybean production for Brazil's agricultural powerhouse state of Mato Grosso is expected to reach a record 7.3 million tons in January,  and up to 25% of the crop could be harvested in the first month of 2017, AgRural estimates.
Meanwhile, AgRural says summer corn plantings in south-central Brazil have reached 92%, with favorable weather and crops in good condition.
The Brazilian consultancy Celeres estimates a 12% increase to 6.4 million hectares for Brazil's summer corn crop. Celeres is located in Uberlandia, in the state of Mato Grosso.
But as agricultural production and logging take up more land, environmental concerns are being raised. Brazil's Minister for the Environment, in an effort to curb deforestation, has proposed extending the country's soy moratorium to include the Cerrado region, according to a report by Canal Rural Brasil.
The Cerrado region includes the states of Mato Grosso, Mato Grosso do Sul, Tocantins, and Minas Gerais.
The current soy moratorium covers another region of Brazil. The proposal would prohibit providing credit or buying soybeans from producers who grow in deforested areas, according to the report. However, Brazil's Agriculture Minister has said he would oppose the measure, citing costs, the report said.
Deforestation increased by 28.7% to 7.989 kilometers in 2016,  the highest rate  in eight years, according to the National Institute for Space Research (INEPE), which uses satellite images to keep track.
The state of Para had the highest rate of deforestation, followed by Mato Groso, the Institute said, according to Globo Rural magazine.