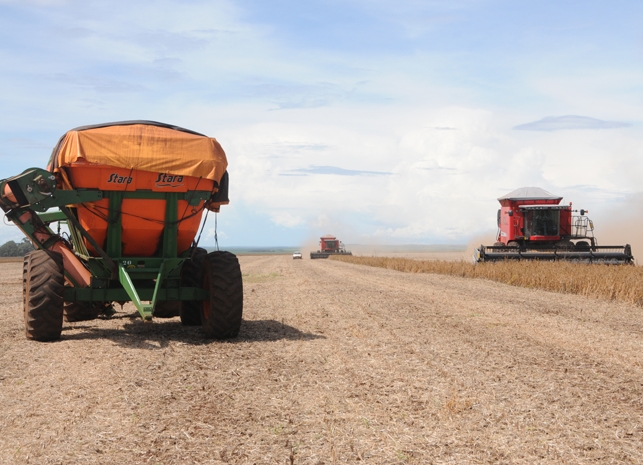 Unlike in recent years, no major port or trucker strikes are backing up harvest in Brazil, and few weather events have kept producers out of the field for extended periods. That's according to Ted Seifried, Zaner Ag Hedge.

"It's really coming out quite well," Seifried tells "AgDay" host Clinton Griffiths in reference to the country's crops. "We've continued to look for some sort of harvest delays, and there are some areas that we get flashes of rain and you get a delay for a day or two. But on a great scale of things, that's not really happening."
Brazilian export shipments appear to be moving forward at a good clip, as well.
Meanwhile, financial markets in Brazil have made U.S. corn and soybeans slightly more attractive to global buyers, Seifried points out.
"We had soybeans up 10 cents or so before Friday morning in the overnight trade, and corn up 3 cents and wheat up 4 ¼ cents. That was a nice little pop," Seifried says. "That is all stemming from news of the … former president of Brazil being raided by the authorities under fraud implications. I think related to that, the talk is that it may take longer for them to start to cut rates aggressively, which would be supportive for their currency. With their currency moving higher, it's more expensive for the rest of the world to buy their product."
Click the play button below to watch the complete interview with Seifried on "AgDay".