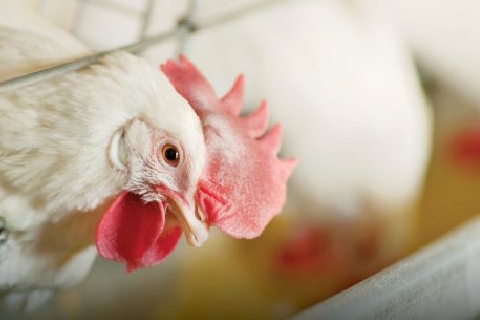 BRF SA, Brazil's biggest poultry exporter, will have to halt production in most of its plants if a truckers strike blocking highways in 11 states persists for the next days, the company said.
The foodmaker has reduced output by about 15 percent after suspending chicken slaughtering in two plants in Parana state, said Luiz Stabile Benicio, BRF's agricultural director. The stoppage is restricting corn and soybean supplies used as animal feed, and stockpiles of refrigerated products are building up for lack of transportation, he said.
"The industry can't stand this situation for more than 48 hours," Benicio said by telephone from Curitiba, Brazil, adding that about 90 percent of the company's plants are being affected by the blockades. "If we can't take feed to the farms, animals may start to die."
Truckers in Brazil, the world's largest poultry exporter, are blocking highways as they protest against a recent increase in fuel prices and tolls. Diesel prices rose this month after the government resumed a tax on fuels as part of efforts to restore confidence in its fiscal discipline.
JBS SA, which owns Brazil's second-largest chicken producer, didn't respond to a phone call and e-mail requesting comments on the truckers strike.