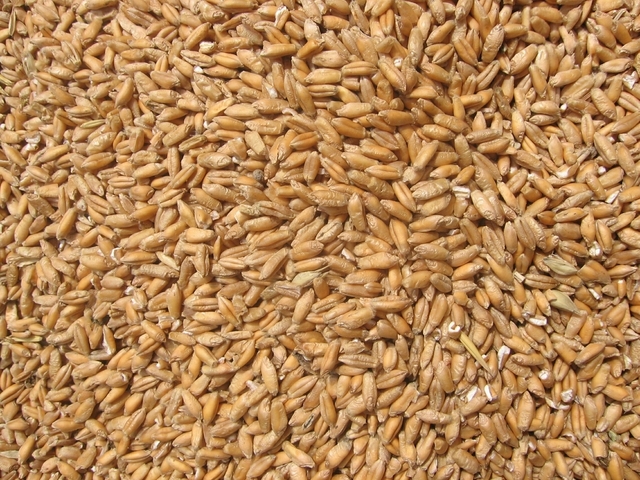 By Chris Bennett and Sonja Begemann
New technology speeds innovation, promises to increase options for farmers
Imagine if you could choose the eye and hair color, nose and mouth shape and body type of your child before they're born—sounds crazy, right? With advances in gene-editing technology it will likely be possible someday. Now, take that concept and use it to design the ideal corn hybrid or soybean variety. What traits would it possess?

As you ponder your perfect crop know there's already seed out there that has been developed using precision editing—and these genetic advancement tools, such as Cloud biology, EP technology, EXZACT and CRISPR, are changing the breeding game. 
Medium and small players in the seed production industry are gaining direct access to the most advanced genomics tools. Some say this could help accelerate their research and development programs and result in more choices, lower costs and greater yields for producers. Furthermore, lowering accessibility barriers could open the possibility of more secondary crops for growers.

"It's [making advanced breeding techniques] more accessible to smaller organizations that might not have as much money," says Paul Dabrowski, CEO of California-based Synthego, a company that provides gene-editing solutions such as CRISPR-Cas9. "It might mean more competition." 

Benson Hill Biosystems echoes that sentiment, targeting medium and small companies with their CropOS tool, the company's technological backbone of seed innovation. 

CropOS is a massive computational engine that allows Benson Hill to put together a tremendous amount of data, analytics and biological feedback to make crop improvement predictions at a rapid-fire pace. Initially validated in corn, the platform extends to a wide spectrum of crops, including cotton, potatoes, rice, soybeans, sugarcane, wheat and vegetables. 

"We have a huge database of phenotype and genotype data that allows us, with our partners, to develop seed with new traits at a fraction of the time it's traditionally taken," says Matt Crisp, CEO of the North Carolina-based company.

Putting technology in the hands of more firms nearly guarantees seed products will appear faster and cheaper on the market, he says. Others agree. 

"The CropOS platform combines leading-edge science, analytics and computing capabilities so organizations of any size working on any crop can access the most advanced genomics tools to accelerate their R&D," says Rick Vierling, director of the Texas A&M AgriLife Research and Extension Center at Vernon.

CropOS looks at breeding populations and a vast array of genetics to pinpoint varieties that will perform optimally in a range of conditions. Depending on the calculations and product design intent, CropOS points to genetic modification, traditional breeding or gene editing as the optimal path to the desired variety. 

Israel-based Kaiima, another precision gene-editing company, looks to build on the trend to better genetics as well. Beck's Hybrids says it entered an agreement with Kaiima to create better corn hybrids, faster. The plant breeding company uses a non-GMO breeding technique called EP technology, which doesn't target a single, specific gene like other breeding companies, but rather a number of random genes in the genome and changes them. The company says this technique is effective for factors such as yield, where a large number of genes are responsible for the outcome.

Promising gene-level specificity, Dow AgroSciences' new gene-editing tool, EXZACT, co-developed with California-based Sangamo BioSciences, uses protein-based gene recognition. It promises faster, more accurate gene changes with less "collateral damage" than traditional breeding. 
Monsanto recently entered an agreement with Dow for access to the technology. 

"EXZACT is specific and recognizes larger gene sequences," says Steve Webb, Dow AgroSciences external technology and intellectual property portfolio development leader. "We see gene editing as rounding out the toolbox."

Another tool you've seen in headlines, CRISPR-Cas9, uses nucleotide technology to provide highly specific gene alterations. BASF, DuPont and Monsanto have all entered agreements to use this technology.

"CRISPR-Cas9 uses guide RNA to go inside cells and target a specific area in the genome," Dabrowski says. CRISPR-Cas9 allows breeders to change the genome down to a single gene they can delete, move, alter or replace.

"We might use it to increase plant size or speed up reproduction cycles," Dabrowski says. "Traditional plant breeding is the way of old."

In recent news, researchers in Japan used CRISPR technology to create a seedless tomato. By increasing the amount of auxin in the tomato plant, fruit forms even in the absence of seeds.

As Mother Nature, growing populations and other challenges continue to plague farmers, genetic advancements are crucial. These precision gene-editing tools could be the way of the future in helping to get better products into farmers' hands faster. 
---
Accuracy Questioned
Researchers studying how to reverse blindness in mice found CRISPR created more than 1,000 off-target gene mutations, according to research in the peer-reviewed journal Nature Methods. This isn't the first time such claims have been made, though it is the largest recorded number of mutations.

Companies investing in CRISPR technology are now validating their own results to ensure no off-target activity. For example, Caribou Biosciences and DuPont Pioneer recently announced a new method for tracking off-target effects called SITE-Seq. It's said to provide a high degree of resolution to measure off-target effects in cell-based applications in any organism.