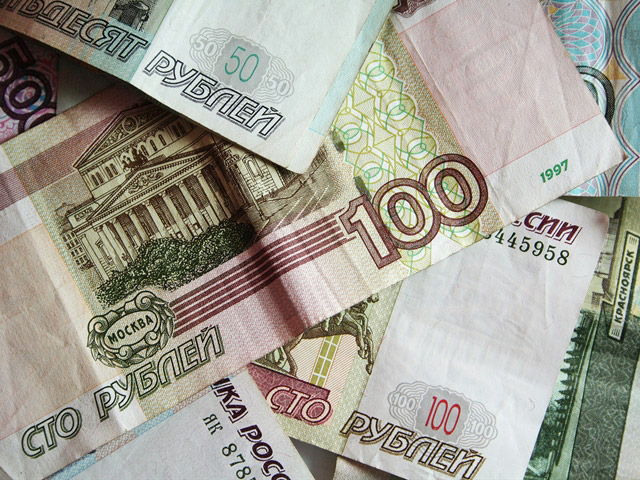 In a tell-tale sign that the plunge in the ruble is causing panic among Russians, the talk in a downtown Moscow nail salon this week was about stockpiling buckwheat.
"Every morning I wake up and look at the exchange rate," Irina Volkova, an office worker at a construction company, said as she had her nails worked on. "What if it's a default? What if we have to prepare for the default? Maybe it's time to buy buckwheat."
The dark grain is a staple across Russia, a cheap source of calories that can be boiled and served with milk for breakfast or with pickles and mushrooms for dinner. In other words, it's the perfect crisis food. For many Russians, the collapse in the ruble brings back painful memories: There was the chaos that ensued after the collapse of the Soviet Union in 1991 and then the inflation spiral that followed the default and devaluation seven years later.
The ruble has sunk 19 percent this month to 61 per dollar even after posting a 10 percent rebound on Wednesday triggered by the government's sale of dollars and central bank measures to help companies refinance looming foreign-currency debt. The currency's down 46 percent this year through yesterday, the result of tumbling prices for oil, Russia's top export, and international sanctions tied to the Ukraine conflict.
President Vladimir Putin told Russians during his annual press conference today to brace for a recession that could drag on. "Under the most negative external economic scenario, this situation can last two years," he said.
For three straight trading days -- Friday, Monday and Tuesday -- the ruble posted declines of more than 4 percent, causing nervous shoppers to snap up imported goods before stores boosted prices.
Customer Panic
Volkova said that when she was in her hometown of St. Petersburg last week, shelves in some electronics and home-goods retailers had been cleaned out. Back in Moscow, the manager of a store that supplies hairdressers -- who would only give her first name, Valentina -- said her clients now come in "as soon as possible" to make purchases after witnessing one price increase after another. They're trying to get ahead of the next increase. On Tuesday, when the ruble fell as much as 19 percent at one point, the rush of customers was the strongest, she said.
Annual inflation was already running at a three-year high of 9 percent in November before the latest ruble declines. After the 1998 devaluation of 71 percent, inflation peaked at over 100 percent.
"People are panicking," Volkova said.
Murat Oshroev, who runs a firm that specializes in finding lenders to buy accounts receivable from companies, said he was surprised to see price increases spread to other goods beyond imported items. Locally produced chicken fillet cuts have climbed more than 10 percent this month and Russian apples have jumped 20 percent, he said.
No Sales
But Oshroev is one of the lucky ones.
His business is booming. As rising interest rates cut companies off from financing, they turn to firms like his to raise cash.
Nikolay Plyusnin hasn't been so fortunate. The currency crisis is wiping out his printing business in Kirov, a city east of Moscow. As prices soar on the imported ink and paper that his business needs, he's left to try pass those higher costs onto his customers.
Earlier this week, Plyusnin raised his prices 30 percent, following a previous increase of 20 percent. To make matters worse, his paper supplier begun demanding up-front payment, he said. He described sales this holiday season, normally a busy time, as "minimal."
"My employees are shocked," Plyusnin said. "They don't know how to sell at these prices."
He plans on laying off some of them -- maybe two of the seven -- in January unless sales pick up. "I don't have the money to pay them," he said. At the online retailer where his wife works, about a third of the staff has already been laid off this year, he said.
All of which gets back to Volkova's plan to load up on buckwheat to brace for hard times. It's edible, easy to store and safer than keeping money in the bank. The only problem with that strategy, the woman working on Volkova's nails tells her, is that buckwheat prices are already soaring too. She saw them the other day at 60 rubles a kilogram.