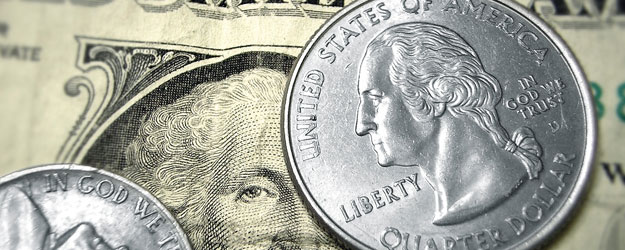 Guard against low prices now
Working capital helps defend against periods of low profitability, and it also enables producers to take advantage of growth opportunities, says Dave Kohl, professor emeritus of agricultural economics at Virginia Tech University. 

"We're equity heavy, cash-flow short," he explains. Producers, particularly those with low debt levels, might have opportunities to purchase land and used equipment at a discount. "Some 70- and 80-year-olds are thinking it's time to sell," Kohl notes. Keep in mind these strategies from Kohl, along with tips from Texas A&M ag economist Danny Klinefelter, and Nate Franzen, president, agribusiness division, First Dakota National Bank. 
---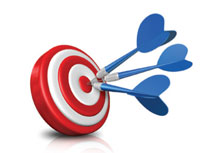 Create Working Capital Targets. For 2015, plan to have a minimum of 20% to 25% of net working capital, defined as current assets less current liabilities divided by gross revenues, Klinefelter advises. Levels closer to 50% are recommended for producers who have high debt levels, more production risk or long-term fixed costs such as high multiple-year cash rent contracts. "Working capital has gone down dramatically within the past year," he cautions.

Sell Land. In some situations, selling a portion of farmland to investment groups might be a solution, Klinefelter says. Land values have softened, but not much. The sales agreement should have a proviso permitting the producer to rent the land back with the option to buy it or the right of first refusal in the future.

Restructure Loans. Restructuring short-term debt into longer-term fixed debt can cut production costs by as much as 50¢ to $1 per bushel, Franzen explains. Klinefelter points out that some producers are resistant to this particular strategy because long-term fixed rates might cost an additional 100 basis points or a percentage point increase in interest rates. "Think of the increase in interest as an insurance premium," he suggests. 

Use Credit. For producers with sizeable credit available from lenders, unused borrowing capacity, also known as credit reserves, can increase working capital. At the same time, having credit doesn't mean it will be present in the amount you anticipate. A combination of regulations and reduced profitability in agriculture might force some lenders to pull back, Klinefelter notes. As a result, this strategy might be limited.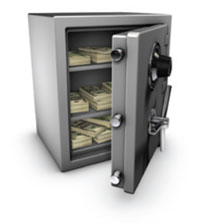 Cash Is King. Keep cash on hand to cover one year's worth of debt payments or two months' worth of average expenses, Kohl advises. This greatly increases financial flexibility.
Think Collaboratively. Three approaches can help producers build working capital by cutting costs, Klinefelter says. First, think interdependently. Own equipment jointly with other producers, outsource some tasks, buy inputs with other farmers to get volume discounts and share financial experts. Second, use managerial accounting and accrual accounting to identify problems. These methods provide early warnings about what must change to boost cash and working capital positions. Third, consider joining a peer advisory group so you can learn how to boost working capital from others.