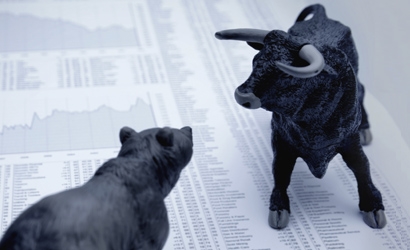 It's likely corn acres will decline in 2015, says Bob Utterback of Utterback Marketing Services. Combined with a negative weather event, that could present marketing opportunities for producers—albeit with several caveats.

"I'm in the process, in the next 60 days, of buying calls to protect my ability to sell corn next spring," Utterback tells the U.S. Farm Report Marketing Roundtable. "I think corn is the commodity that if you want to play weather scare or 2012 event, corn is the one that could have a play."
Yet even if such an event transpires, soybean prices will likely take a hit.
"If the corn acres are going to go down, that means bean acres are going to go up because it's getting to late to plant wheat-bean double-crop," Utterback continues "We're not going to have a lot of wheat planted in the Midwest because of the lateness of the crop. So it's going to be all beans, and if South America has had their 6% to 8% increase in acres, and if they have a 90 million metric ton or bigger crop, new-crop beans are going to have a 7 in front of the futures with a wide basis if it doesn't watch itself. That's the big bull for corn. … The rally doesn't start until June or July, and it's in new-crop, not old-crop, which is kind of hard for me to rationalize that whole situation."
Another issue at the front of commodity analysts' minds is the strength of the U.S. dollar, notes Gregg Hunt of Archer Financial Services.
"The money is coming out," Hunt explains. "There was big money that went into these markets on the assumption of a weaker dollar. Raw commodities have exited about $850 billion over the last year, according to Bloomberg. That's going to probably continue. When you see this type of change and look at these long-term charts in the currency markets, these things last at minimum for two years. It's something that's going to be with us for a while."
The remaining financial wild card is the stock market, which is experiencing record highs. The combination of substantial returns combined with an excess supply of grains "can make the markets susceptible to downside," Utterback argues.
"If you've got hedges in place, you might want to take some money out but still maintain a floor," he says. "We don't know where the bottom is, I think, until we get past November reports."
Click the play button below to watch the complete U.S. Farm Report Marketing Roundtable discussion:
---
Want more? AgWeb readers are sharing fresh marketing insights every day. Click here to join the conversation, or to start your own.