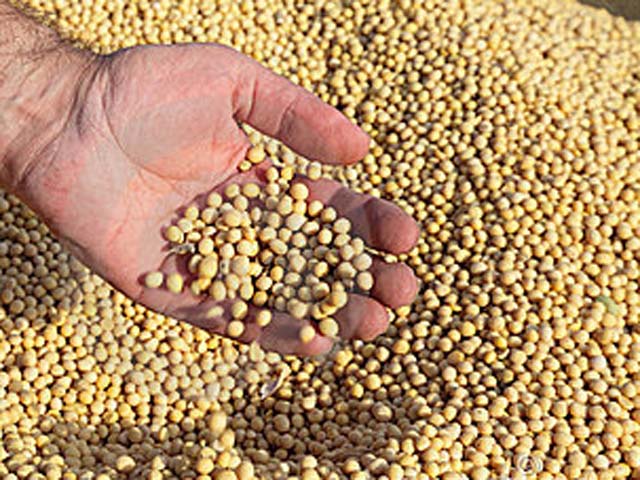 Chinese soybean imports will probably be evenly split between shipments from Brazil and the U.S. in 2015 and next year, according to trading company Bunge Ltd., despite a recent slump in American sales.
So far this year, U.S. soybean sales to China are lower and Brazilian supplies have been cheaper following the slump of the real. Brazil has increased its share of the global soybean trade in the last decade through bigger harvests and improvements in infrastructure.
Still, American farmers will step in with supplies come September and October, Bunge Chief Executive Officer Soren Schroder said.
"Brazil will continue to gain share over the next five or six years but the U.S. will always remain a large exporter of soybeans to China," he said in a telephone interview Thursday. "Brazil couldn't possibly grow enough."
U.S. soybean sales to China for delivery after Sept. 1 are 2.84 million metric tons, according to the Department of Agriculture, down 69 percent from the same time a year ago. Schroder says he expects China to continue importing "large" amounts of soybeans this year, albeit with volumes rising more slowly than in 2014.
Schroder said he doesn't expect China to be a "structural" corn importer because it's sitting on almost a year's worth of supplies and needs to use that up before buying more.
Bunge dropped 5.1 percent Thursday after reporting second- quarter earnings that trailed analysts' estimates. The White Plains, New York-based company said profit was down at all five of its divisions with the weaker Brazilian economy affecting its food and ingredients business.