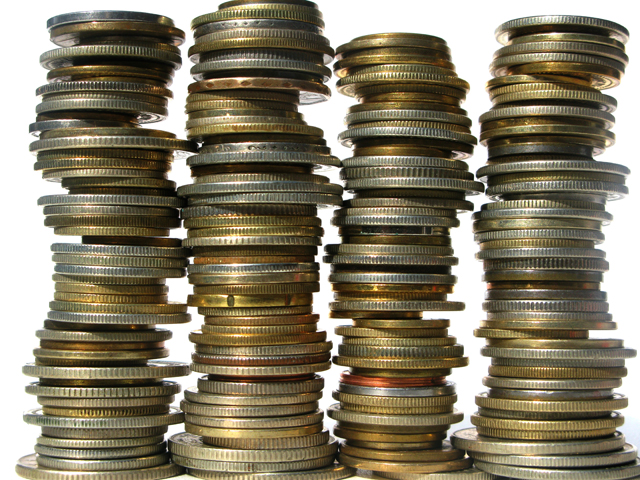 The year 2015 comes with the prospect of low commodity prices and high input costs, which will squeeze profitability. Many producers fear losing money and are looking for ways to cut corners on inputs. 

Margins can be improved by reducing expenses, yet cutting corners can easily erode profit potential. Instead of cutting costs, think of ways to enhance margins. I encourage you to consider taking three actions: lower expenses, increase yields and improve marketing and risk management.
Lower Expenses. The best way to reduce expenses is to go after the largest line items, which tend to be land and equipment, first. Land averages about 25% of the total cost of production and can be as high as 35%. At $3.50 corn, you can easily use the first 75 bushels just to cover land expenses. Equipment can range from 12% to 18% of the cost of production. Take a hard look at your equipment lineup. Are you carrying excess machinery? If you're farming 2,000 acres but have an equipment line that can cover 3,000 acres, you have the potential to streamline. The point isn't only to advocate for lower land rents or less equipment. Rather, it is to note the fact that savings can be achieved at much higher levels on larger line items compared to smaller ones. A focus on lowering herbicide costs, perhaps 3% of total production costs, might not be the best use of your time.
Increase Yields. In order to get any yield, money must be spent. To increase yield, we normally have to pay even more. The true art of higher crop production is figuring out which products, tools and management techniques have the potential to create the most improvement. 

One such management tool is a margin enhancement calculator. You can view a sample calculation in the online version of my column by going to topproducer-online.com. Use such a calculator to determine grain price, understand costs and accurately estimate yield improvement potential. When there is an opportunity to enhance yield, there is normally a direct correlation to enhanced profitability. Every situation is different, so calculating potential margin enhancement can help you make good decisions about which strategies to try. 

Be careful to avoid reducing yield or increasing expenses at a later date. For example, suppose you are considering reducing seed costs by going to a base hybrid. That might be fine, but if you must purchase technologies separately, greater expenses can be incurred. Technologies such as Bt protection, rootworm protection and herbicide resistance come at a greater value if they are purchased in the seed rather than as a separate line item. 
 
Improve Marketing And Risk Management. The first key to improving marketing is to understand the amount of money you must make. What does the term "cost of production" really mean? It is actually a moving and constantly changing target. Learn to calculate your financial position and determine what you need for revenue on a daily basis. This flexibility will help you make better decisions on which marketing and risk-management tools are needed to maximize profit. 

Unfortunately, managing breakeven could be the best-case scenario in some situations. Once you're confident without a doubt on the expense side of the equation, you'll be able to exercise a much more deliberate marketing plan and strategy. If you are tight on capital, work closely with your banker, broker, crop insurance agent and any other trusted adviser who has your best interests in mind. 

Managing through difficult times is a challenge, but surviving them will allow you to thrive in the good times!