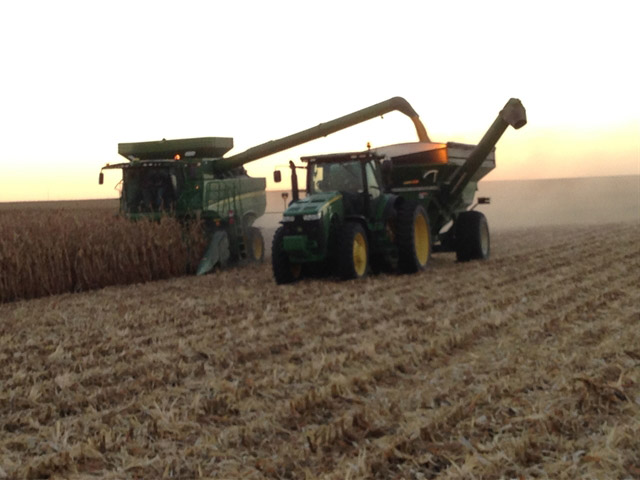 In my September column, I discussed the importance of creating and maintaining standard operating procedures (SOPs). With harvest getting into full swing, there is no better place to start with SOPs than safety. 

In production agriculture, we all spend a significant amount of time focused on getting the job done while trying to minimize risk and maximize profit potential. Harvest is no exception, as our primary focus is on getting crops out of the field as quickly as possible. Yet it doesn't really matter how much money you make or how good yields are if you're unable to keep employees, family members, guests and yourself safe from injury or even death.
Rules Limit Hazards. Annually, there are more than 730 agriculture-related deaths, according to the U.S. Department of Labor. That alarming number means on average we're losing two people per day, often because of failure to implement or follow preventative safety measures on the farm. 

Vehicle accidents account for about half the fatalities, especially during harvest. It's a time involving plenty of travel; combines, head movers, trucks, tractors and semi-trucks need to be on the road for fall work. 

All of us in agriculture clearly understand these dangers. The question, though, is what are we doing to manage them? 

Harvest is a great time to request a safety inspection from a third party such as a university Extension specialist because lots of wheels are turning at the same time. Managing safety risks should be just as important to us as managing crop health or revenue. Remember, people are the most valuable component of success. An injury caused by a lack of safety planning, documentation or training has the potential to be more expensive than any crop or marketing problem you have experienced.

There are probably 100 different ways to structure a harvest safety plan. Start with the basics and keep things simple. List safety concerns to establish areas that need work, including your bin site, combine operations and policies for phone use while driving.
An Ongoing Process. Invariably, a basic list of best practices, such as the Semi-Truck Use Guidelines SOP on this page, will lead you to create complementary SOPs. Consider having everyone sign the formal document so liability and responsibility are shared. Prioritize areas that give you the most benefit. Employees don't make mistakes intentionally; instead, employees make mistakes because standard procedures were intentionally absent.
---
Semi-Truck Use Guidelines
Once you have established areas in need of safety improvements on your farm, begin to implement plans to document, monitor and improve performance. The following standard operating procedure is an example of rules that can be used to increase the overall safety of semi-trucks. (For a guide to hiring drivers, see "In For The Long Haul" )

1. At the beginning of each day, complete a truck maintenance and safety inspection (e.g. tires, brakes, steering linkage, etc.).

2. Drivers may only use cellphones when trucks are in a parked position.

3. Drivers are only allowed to have passengers with written/formal approval. 
4. Before entering the driveway to a field, inspect it first on foot and be sure all edges are clearly marked.

5. Maintain a speed limit of no more than 7 mph in all driveways, yards and off-site locations.

6. Always park trucks that are being loaded on a flat surface with air brakes locked. The operator must stay in the vehicle while the truck is being loaded.

7. Drivers are required to obey all traffic laws, including weight-limit restrictions.

8. All drivers are required to have a minimum 10 hours of rest time before their next shift.

9. All truck-loading at grain bin sites requires that one helper must assist the driver while loading.

10. At the end of the day, trucks should only be parked in designated areas.