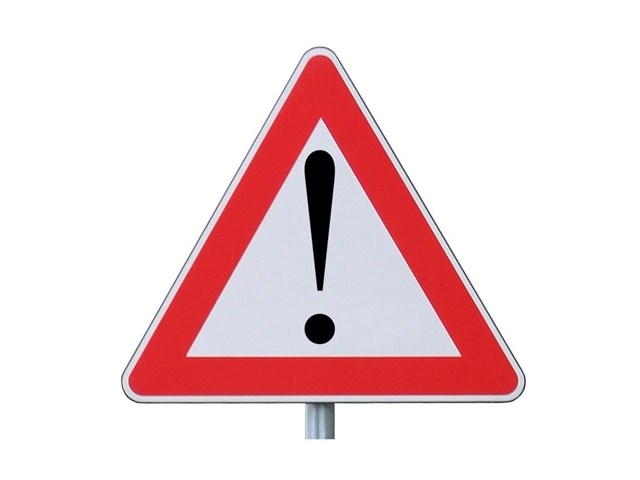 I have covered safety in previous columns, but because of an experience we had this spring within our operation, I want to reiterate the critical importance of putting safety first. 

My brother was pulling an anhydrous tank to a field where I was side-dressing corn. Just 500' from the driveway, two semi-trucks came up behind him. The first passed him at close to 55 mph. The second followed in the dust of the first, rear-ending my brother and tearing the rear axle off the fully loaded tank. 

The anhydrous tank stayed intact and slowed the pickup enough to keep it out of the ditch. Once the dust settled, we discovered the second semi in the ditch. By the grace of God, no one sustained injuries. 

These types of accidents happen every year. Could some of these incidents be avoided? How hurried should we be during busy seasons?
Major Priority. There are many farm business priorities producers must focus on, including equipment management, agronomics and commodity marketing. 

Unfortunately, farm safety often takes a backseat to other business priorities critical for economic success. There needs to be an equal focus on risk management. Most producers associate risk management with insurance and marketing, but safety should be on the list, too.

Just one accident could affect your operation personally and financially, especially if could have been prevented. 
Remain Diligent. The good news is if we all stay focused on safety and implement protocols, we can virtually eliminate most risks. Look at the airline industry. There are about 35 million flights per year, yet the accident rate is one fatal passenger-flight accident per 3.2 million flights. It's not a perfect record, but considering the millions of miles traveled by all sorts of aircraft, it's an impressive record.

Adopt as many safety systems as possible. You, your employees and visitors to your farm deserve that peace of mind.  
---
Best Farm Safety Protocols
Owners and operators of farms should incorporate as many of these processes as possible to protect family, team members and visitors.

Conduct meetings. Do so regularly. Alternately, include safety at the top of the agenda at each regular meeting you hold.

Use online videos. There are tons of farm-safety videos on YouTube that can keep safety at the front of your team's minds.

Make gear accessible. Purchase ample protective items for eyes, ears, skin, hands and feet along with safety harnesses and other items for specific tasks.

Review chemical safety. Hold separate discussions about handling of herbicides, insecticides, and fungicides before those products are applied in the field. This can keep personal exposure to a minimum.

Clarify roadway expectations. Spell out speed limits in farmyards and on gravel roads. Enforce a mandatory no-cellphone policy while driving. Ensure team members obey traffic signs, even stop signs on gravel roads.

Inspect equipment. Do so on a regular basis to ensure all safety shields are in place. 

Monitor electrical components. Pay special attention to any outdoor electrical motors, connections and outlets. 

Keep workspaces clean. This includes your shop. Limit clutter and junk. 

Maintain current inspections. This applies to all vehicles, especially semis. Include all service trucks and other support vehicles that get out on the road.

Stay calm. We all experience emotions during busy seasons. That can lead to poor decisions that put everyone in danger. Lack of sleep, a hurried mindset, frustration, distraction, pressure and a sense of being overwhelmed with workload can cause us to lose sight of the value of safety. Rest and a good plan can work wonders.