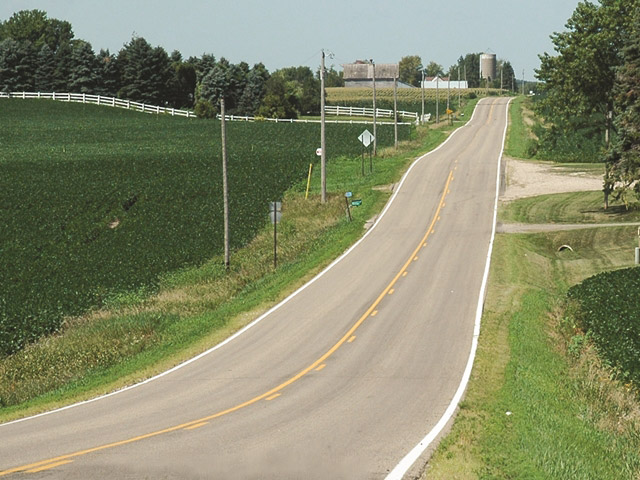 Benefits and perks are a great way to enhance an employee's compensation. Depending on the type, structure and amount of the benefit, you might even receive some subtle tax benefits. 

One fairly common benefit is to provide a company vehicle to employees for their personal use. A vehicle can be used to drive to and from work, take kids to school and run personal errands. In some cases, it might serve as an employee's primary vehicle. Although this is potentially a great benefit, it must also come with responsibility. 
Reduce Your Liability. If you provide employees with farm vehicles for personal use, there are numerous questions to consider. For example: 
What type of risk exposure are you assuming? 
What type of liability coverage and limits do you need in the event the vehicle has a non-employee driver or passenger and someone is injured or killed? 
What type of documentation is sufficient?
Which advisers should help draft your protocol?
Vehicles provide a unique risk. Without written vehicle agreements, you are telling employees you have no expectations for how they treat or use the company's asset. 
Protocol Guidelines. Your individual farm policy might be more or less robust than the 11 principles that follow, but these recommendations will help you better manage your vehicle assets. More importantly, this type of documentation might prevent misunderstandings, insurance premium increases or an expensive lawsuit. 
Take Precautions. Providing company vehicles for employees can be a powerful benefit. Yet with privilege comes responsibility.
---
Vehicle Policy Guidelines
1. Only company employees may drive vehicles owned by the business.

2. Employees agree to safe operation of company-owned vehicles at all times. They must obey all traffic laws, wear seat belts and require passengers to wear seat belts. The company may require employees to pay for any legal infractions during personal use. 

3. In the event of an accident or loss during personal use, employees agree to pay insurance deductibles, any out-of- pocket costs or both types of expenses.

4. The vehicle must stay within a 30-mile radius (or whatever you specify) of the business whenever it is in use for personal reasons. 

5. Employees may request to make trips beyond the permitted radius by documenting details and exact mileage. In some cases, mileage outside of a predetermined radius can be charged back to the farm employee at the IRS rate of 54¢ per mile.

6. The employee must fill out a "Request for permission to use company vehicle for personal use" form, which includes No. 1 through 5 listed here as well as clarifies acceptable and prohibited uses. Employer and employee should review this together and sign it annually. (I can send you a copy of the form I use on my farm operation—just send me an email at the address at the top of this page.)

7. Towing for personal use is prohibited. Examples include trailers, boats, campers, equipment and anything else that can be hooked to the hitch of the vehicle. If an item becomes detached and injures or kills someone, the person driving the towing vehicle typically carries the liability and responsibility.

8. There is zero tolerance for alcohol or drug use and possession in any company vehicle.

9. Texting and cellphone use are prohibited while driving. Some companies allow for headsets.

10. If an accident occurs, employees must notify authorities immediately and the company owners within a safe time frame, preferably within an hour. A company accident report should be filed immediately after the incident. 

11. Any violation of the above protocol can result in immediate suspension or termination. Consequences should be clearly understood.