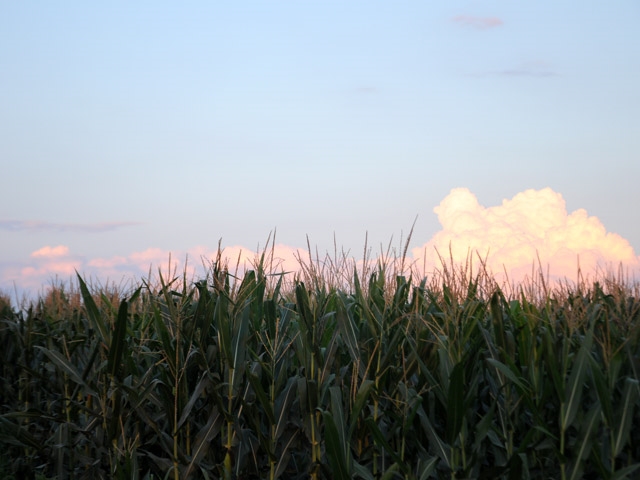 Every year, planting intentions provide ample fodder for an interesting debate in the markets. This year, as usual, there are more questions than answers from a macro perspective, including: 
Could wheat be down by as many as 3.5 million acres? What will get planted on those acres? 
What will the price ratio between corn and soybeans do between now and the middle of planting season? 
Are exports and demand keeping pace? 
What is the currency situation? 
What is the speculative position on each grain type?  
What in outside markets might impact grains? 
What effects could the Trump administration have? 
With all of the uncertainty in the marketplace, there's no doubt you must keep one eye on the macro side of the equation. Conversely, your own operation, which you can think of as the micro side, is an area you must keep both eyes on when deciding crop mix. 
Review Your Situation. Macro information is important, but what's more critical is how you make decisions from it. Factors such as a herd mentality, fear and greed can cause you to be inaccurate. The macro environment is out of your direct control. Your micro situation should have a much higher weighted value in decisions. 

To assess your micro environment, list the factors you will take into consideration when determining crop mix. They might include yield potential and risks, crop-insurance levels, basis opportunities, storage capacity, logistics, production cost and cash flow. You should also consider agronomic opportunities and challenges, including previous crop rotations, realistic comparisons of yield potential among crops, disease pressure, soil conditions and planting dates. 

Next, begin to analyze your specific cost of production and yield parameters for corn versus soybeans. At what ratio do soybeans begin to have an economic advantage? Often, market analysts say that at around a 2.5 corn-to-soybean ratio, it tends to make economic sense to shift more acres to soybeans. That might or might not be the case for your farm. 
Be Flexible. The box on this page shows this type of analysis for a farm on which soybeans are likely more profitable than corn. Keep in mind these figures are moving targets. You have to make a commitment. Just because there's an economic advantage to one crop over another doesn't mean it will stay there. 

Making sales or using option strategies to lock in a price floor is the only way in practice to take advantage of the opportunity you find on paper. Have a strategic plan with rules for locking in profit opportunities to take some of the emotion out of the decision. If you'd like a copy of the attached worksheet, please send me an email. Happy planting! 
Assess Each Crop To Weigh Acreage Options