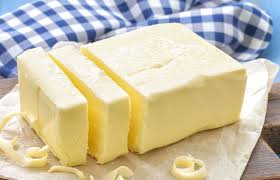 To meet domestic demand, which has proven resilient despite high prices, manufacturers have already started to cut blocks of butter into retail-sized portions.
Butter stocks are building seasonally but remain well below year-ago levels, when stocks were at 10-year highs. With the ramp-up buying period only a couple of months away, concern over whether stocks can rebuild to levels necessary to meet demand are growing.
"Historically low inventories have forced butter buyers to raise their bids," says Sarina Sharp, agricultural economist with the Daily Dairy Report in Chicago, Ill. According to USDA's Cold Storage Report, butter stocks as of May 31 totaled 192.5 million pounds, a 10.6-percent increase from April levels but a 40.2-percent decline from May 2013.
---
To subscribe to the Daily Dairy Report go to http://www.dailydairyreport.com/default.aspx and click "register."
---
Demand for both cream, particularly from the ice cream sector, and bulk butter remains strong. To meet domestic demand, which has proven resilient despite high prices, manufacturers have already started to cut blocks of butter into retail-sized portions, according to USDA's Dairy Market News.
"This is occurring about a month ahead of time, and it is one more weight on the scale toward tight butter inventories this fall," says Sharp. "End users are likely to remain concerned about the possibility that butter supplies could be very tight later this year."
Butter manufacturers tend to build inventories in spring when prices typically are at their lowest as milk production peaks, but that didn't happen this year because strong butter exports and lower-than-average milk production gains, particularly in the Northeast and Upper Midwest, curtailed butter production to support prices at lofty levels.
"This year manufacturers added just 80 million pounds to stocks since butter inventories reached their low at the end of last year," says Sharp. "This increase in inventories is about half as large as it was in the first five months of 2012 and 2013. But it is on par with the unusually low build of 2010 and 2011."
In 2010, the CME spot butter price rose from a low of $1.31 in early February to a high of $2.235 by late September. The following year, the CME spot butter price started the year at $1.70 and quickly shot above $2/lb. where it mostly stayed until late September.
With U.S. butter prices now above international prices, export demand for butter has recently slowed.
"For months, U.S. butter represented the best value for global buyers," says Sharp. "While that is no longer the case, manufacturers are still busy honoring export contracts made before the recent rally." These shipments are helping to keep year-over-year stock levels depressed and prices high.
Spot butter prices as of June 25 were just 1.5 cents shy of the April 2004 high of $2.365. With butter prices still on the rise, year-over-year milk production gains returning to average levels, butter stocks building seasonally, and exports weakening, one wonders whether today's lofty butter prices can be sustained much longer.
"While butter was the last of the major dairy product markets to take off, it is now the driving force behind the strength in the dairy complex," notes Sharp. "Indeed, it is likely that demand for cream and butter is offering some support to cheese and Class III milk prices, as an uptick in churning could result in less milk being available to competing products."