Use these digital tools for high-tech forecasting
Weather analysis can provide a lot of value in farming. At the very least, farmers are listening to the 10 o'clock news and checking the rain gauge on the back porch. But if that's all they're doing, they're missing out on a lot of helpful high-tech tools, says Ray Massey, University of Missouri (MU) Extension agricultural economist.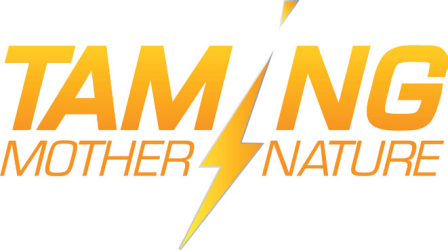 "When we talk to farmers about how they use weather information, they're usually looking at short-term weather," he says. "The shorter the prediction, the more confidence we tend to have in it. But we want to provide information that will help you make much longer-term decisions."

Massey and colleague Pat Guinan, an MU climatologist, have joined with other leading Midwest universities to showcase some of these online weather and climate resources and to make them more easily available.
Clear skies. The other challenge has been making information more easily digestible, Massey says. Some weather and climate data is presented in dense, number-heavy, hard-to-understand formats. Also, university researchers are being more careful how they communicate to farmers, he adds.

"For example, if you say something was two standard deviations from the norm, farmers won't get it," he says. "But if you say something will happen 95% of the time, then they understand what you're saying."

Here are some of the free resources Massey recommends for farmers:

¦ The Midwestern Regional Climate Center (MRCC) started offering online data free of charge this past October. Users can make customizable charts for growing season statistics, frost and freeze possibilities and information on degree days.

¦ Twelve universities are collaborating on a new five-year "Useful to Usable" project that is developing a suite of online decision tools for farmers. Two of these tools are currently in beta testing. Growing Degree Day lets users punch in a planting date and hybrid maturity to see when critical events such as silking, black layer and freeze might occur. AgClimate View shows a historical view of Corn Belt climate and yield. Farmers can also compare nitrogen applications using variable prices and percentages.

¦ Massey also recommends several Missouri-specific resources, such as Horizon Point, which contains rainfall runoff estimators, weed and insect scouting aids and more. Check with your state's Extension services to see what's available locally.
Sensors are coming. There is increasing focus on collecting hyper-local weather and environmental data on a per-field basis, says Craig Marsh, an agronomist with South Dakota-based Complete Agronomy Solutions. Marsh has installed John Deere Field Connect probes on several customer farms to help them monitor soil moisture and make smarter irrigation decisions.

"The probes allow us to track exact moisture present in a 40" profile under the crop at any time throughout the growing season," he says. "This allows us to monitor rooting depth, and more importantly, know which roots are actively taking in water and nutrients. Compared to scheduling irrigation with weather websites and accumulated rainfall, the probes allow us to set exact refill points tailored to the crop."

Brett Norman, CEO of AgSmarts, says the power of sensors will only grow over time. He and his colleagues are working on algorithms that allow AgSmart's sensors to communicate with their controller, installed on a center pivot. The network of sensors work collectively to report environmental conditions to the controller, which then schedules irrigation events.

This is just one example of how what Norman calls "the Internet of things" (IoT)—machines talking to other machines—is making its way into agricultural applications.

"Because the cost of sensors and wireless communications is dropping so fast, we'll see a lot of new IoT ag applications coming," Norman says.

Farmers should witness many new ways to tap into customized weather and environmental data in the coming decade, he says.