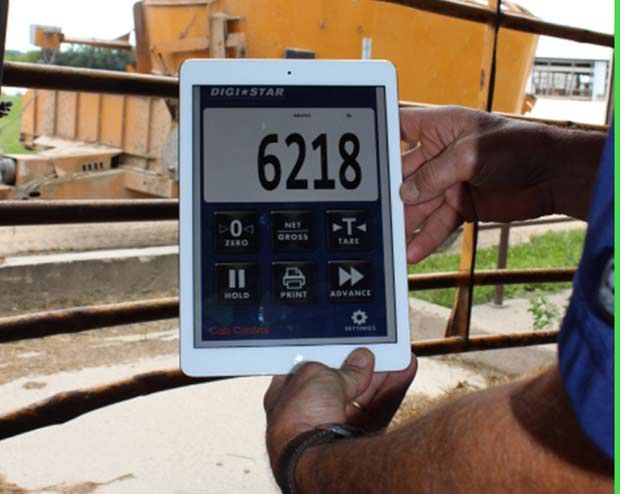 Digi-Star has four new options to improve the feed mixing and loading process for feeding cattle: the CCT 400 and 500 touch screen units, External Radio Modems (ERM) plug-and-play, and a Cab Control App. The new cab control options to manage feed ingredients -- including the ability to view ingredient weights and make adjustments to rations during the loading process.
The CCT 400 and 500 make it simple to view and control mixer scale indicators from inside the loader by providing increased mounting opportunities in smaller cabs of skid steer and telescopic loaders. They also minimize view obstruction due to the compact design.
The External Radio Modems plug-and-play allows producers to add radio communication to existing indicators.
The Cab Control App is the first of a number of new applications Digi-Star will be releasing for smart devices, and is free with the purchase of the ERM WiFi system.
"The new cab control options from Digi-Star are more intuitive, easier to use, increase feeder accuracy and provide enhanced management control," says Chris Horton, Digi-Star product development manager.