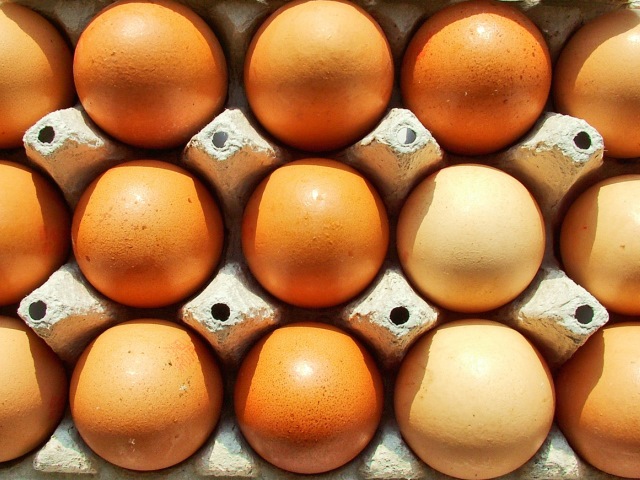 One of the world's largest food and beverage companies is investing heavily in sourcing of cage-free eggs and focusing on sustainable production practices for numerous additional commodities that go into its products. The 2017 Corporate Sustainability Report (CSR) from Kraft Heinz, which ranks No. 117 on Forbes' list of the world's largest companies, is another signal from the food industry that suppliers—grain merchandizers, processors and other stakeholders—will increasingly communicate food-company sourcing requirements to farmers, ranchers and growers.
Food producers, in turn, will be required to abide by those standards—or risk ceding business to producers who adopt those requirements.
Animal welfare is among top priorities at Kraft Heinz, whose brands include Kraft Macaroni and Cheese, Lunchables, Oscar Mayer and Philadelphia Cream Cheese. The company has committed to sourcing all of its eggs from cage-free hens by 2025 and already has achieved 33% of that goal globally, says Caroline Krajewski, director of corporate social responsibility for the company. In North America, 34% of Kraft Heinz eggs are sourced from cage-free hens, the report adds.
"We feel really strong about that progress we've made in just a year," Krajewski says.
Other livestock commitments include increasing welfare for broiler chickens by 2024, a decision that drew support from The Humane Society of the United States, and eliminating gestation stalls for pregnant sows by 2025.
"We have committed from Day 1 to a transparent dialogue and an open communication with any expert or stakeholder who wants to have it," Krajewski says. "We have conversation with lots of different stakeholders, including nongovernmental organizations. We do our research and leverage organizations we think are going to to help us get where we're trying to go, be hard on us and continue to help us improve in certain areas."
Palm oil sourcing is another key focus area for the company, which has achieved traceability to the mill of origin for 90% of its palm oil purchases.
"It's a testament to our operations and procurement teams, and the focus they've put on a very complex supply chain," Krajewski says.
More information is available in the report, including progress on other commitments Kraft Heinz has made, such as:
By 2020: Reducing by 15% greenhouse gas emissions, energy use, water use and waste-to-landfill
By 2021: Delivering 1 billion nutritious meals to people in need
By 2023: Achieve 70% global compliance with its nutrition guidelines, with emphasis on encouraging consumption of products containing calcium, protein, whole grains and fiber, fruits and vegetables, and plant-based proteins – while limiting intake of sodium and sugar
Implementation of Good Agricultural Practices (GAP) across multiple crops to improve yields, improve soil health and reduce chemical use
Developing more products that are "natural, organic and/or with no artificial flavors, preservatives or dyes"
The company's next corporate sustainability report is due out in 2019, when Krajewski says producers can expect to see updates on Kraft Heinz's existing supply chain project.
"That's not to say we won't continue to make commitments and evolve our strategy in the meantime," she explains. "You'll start seeing progress on all of those commitments."