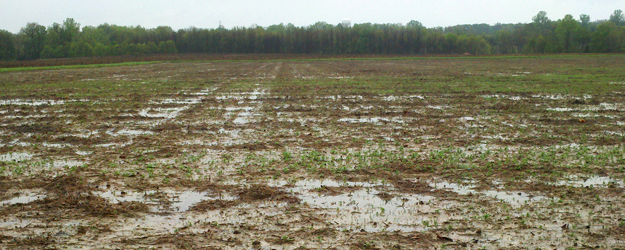 Use this interactive spreadsheet to determine real costs for potential yield loss due to planting delays.

Sure, you wish you were in the field. But, are planting delays in April really costing you profit? Chris Barron, AgWeb's margins expert, wanted to find out.
He put together this basic calculator for farmers to use. It estimates the potential yield loss due to planting delays.
Download the Delayed Cost Calculator.

Simply fill in the four variable questions in the tool:
1. yield estimate (five-year average)
2. % loss / day (for your location)
3. corn price $$
4. total acres that you want to evaluate.

Planting conditions, temperature, soil conditions and other variables may also play a larger part with regard to planting decisions.
This is just a tool to give you some flexibility with your information management and decision making. (If you have access to a tool similar or better than this one for calculating the impacts of later planting dates, please e-mail Barron at [email protected].)
Keep in mind yield loss by date varies by location. This specific chart is currently populated with numbers for the northern half of Iowa.
---