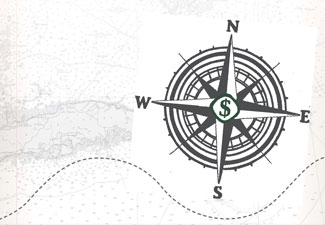 Better than anyone, producers understand the challenge of running a business amid uncertainty. Rain, drought and market jumpiness are among the many threats farms face from year to year.

You also know when to hunker down and stick to proven strategies that limit volatility. Doing so has never been more necessary. Intuitive course correction will be critical as you explore ways to weather choppy financial seas in the year ahead. 

Not all have proven so capable of keeping their heads on straight.

Consider Captain Edward J. Smith, who piloted the fated RMS Titanic to its watery grave in 1912. Speaking of an earlier ship called the Adriatic, Smith once quipped, "I cannot imagine any condition which would cause a ship to founder. I cannot conceive of any vital disaster happening to this vessel. Modern shipbuilding has gone beyond that."

Smith proved wrong. More than 1,500 people died in his care, making the Titanic one of the world's most deadly peacetime wrecks at sea.

Your farm likely employs far fewer people, but the fact remains that it touches legions. Your family, employees, suppliers, buyers and many others are looking to you for direction. What kind of a compass will you be?

As you page through Top Producer's 2015 Planning Guide, we hope you find principles to help you steer confidently. You'll find tips for acclimating to the new economy, making your machinery go farther and leading management transitions. 

Take advantage of the time between seasons to learn, refine your game plan and get your team onboard. As captain, it is in your control to chart a course of excellence.
---
Head to the Web
Go online and get more information from your favorite articles at http://www.TopProducer-Online.com. 
More Tax Tips
If you value getting tax insights from Top Producer columnist Paul Neiffer, follow his blog titled The Farm CPA. For his latest posts, visit http://www.agweb.com.
Legacy Project
Learn how to successfully transition your farm to the next generation, achieve work-life balance and attend workshops at http://www.farmjournallegacyproject.com.
Latest Used Equipment Trends
Keep tabs on farm auction trends and used machinery prices with Greg Peterson, aka Machinery Pete. Read his blog at http://www.agweb.com.