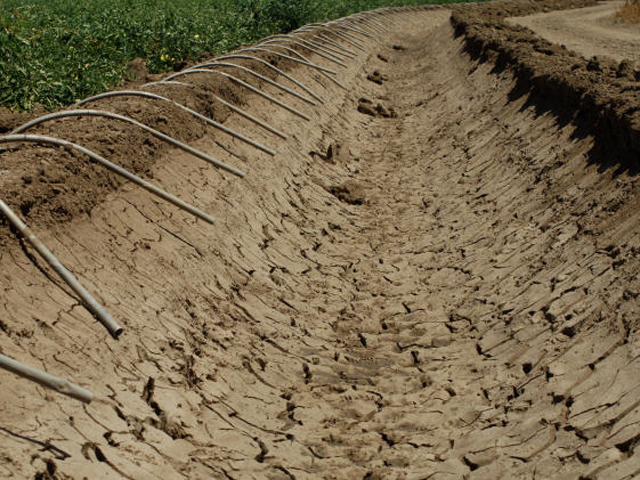 A slow-moving storm causing flooding and power outages in northern California would need to be replicated at least five more times for meteorologists to declare an end to the state's historic drought.
The wind and rain, dubbed #hellastorm on Twitter, produced widespread flash flooding, closed schools and canceled flights in the San Francisco Bay Area and brought blizzard conditions to mountain passes near Lake Tahoe on Thursday before heading for Southern California.
Three years of below-normal rain and snowfall have left reservoirs at less than a third of capacity. Water for the nation's most productive agricultural region was rationed. At least five similar storms would have to follow to replenish the deficits, said Alan Haynes, service coordination hydrologist at the California Nevada River Forecast Center in Sacramento.
"We need a much wetter-than-normal season to recover," Haynes said. "If we don't get the precipitation up in the mountains, we don't address the long-term supply issues that we're facing."
The deluge, expected to taper off today, was the strongest so far this season and may be the biggest in the past four to 10 years for California, the National Weather Service said. Snowfall is particularly crucial in the Sierra Nevada as the source of most drinking water for the average resident. The rain in lower elevations will quench parched soils but doesn't store moisture the way mountain snow does, Haynes said.
High Winds
By the time it ends, the storm promised to bring 4 to 6 inches (10 to 15 centimeters) of rain across northern California, said Bob Oravec, a meteorologist at the U.S. Weather Prediction Center in College Park, Maryland.
In San Francisco, heavy rains turned some streets into rivers that swallowed the vehicles of unwary motorists. The storm knocked out power to as many as 276,000 customers, Pacific Gas & Electric Co. said. The power failure temporarily shut down a Bay Area Rapid Transit station in San Francisco, while flooding closed another in San Bruno.
About 240 flights were canceled and more than 300 delayed at San Francisco International Airport, according to FlightAware, an airline tracking service based in Houston. San Francisco public schools, closed for the day, are scheduled to reopen on Friday, the city said.
Flash flood warnings were issued for Silicon Valley's Mountain View, home to Google Inc. North of San Francisco, parts of Sonoma County's Healdsburg were flooded.
Eighty percent of California has been experiencing extreme drought, according to the U.S. Drought Monitor, a federal website. California Governor Jerry Brown, a 76-year-old Democrat, declared a state of emergency in January and asked the state's residents to cut water use by 20 percent.
California voters in November approved Brown's $7.5 billion water-bond ballot measure to increase water storage and delivery to drought-stricken cities and farms.
'Major Issue'
"Water is going to be a major issue that will be addressed in the California legislature and in Congress and throughout communities everywhere," Brown said at a water conference at Stanford University in October.
The drought forced farmers in the parched Central Valley, one of the world's most productive agricultural regions, to buy water at inflated prices from water districts in other parts of the state. It also spurred a demand for well drilling.
Communities from San Diego to the Oregon border restricted lawn watering, car washing and whether restaurants served water to patrons.
The California State Water Resources Control Board in July approved emergency statewide rules that imposed a fine of as much as $500 a day on property owners who overwatered lawns so that runoff flowed onto streets and those who washed cars with hoses that lacked shutoff nozzles.
"Make no mistake, while we are glad there is rain, our drought crisis remains," Los Angeles Mayor Eric Garcetti said in a statement regarding preparations for the storm.