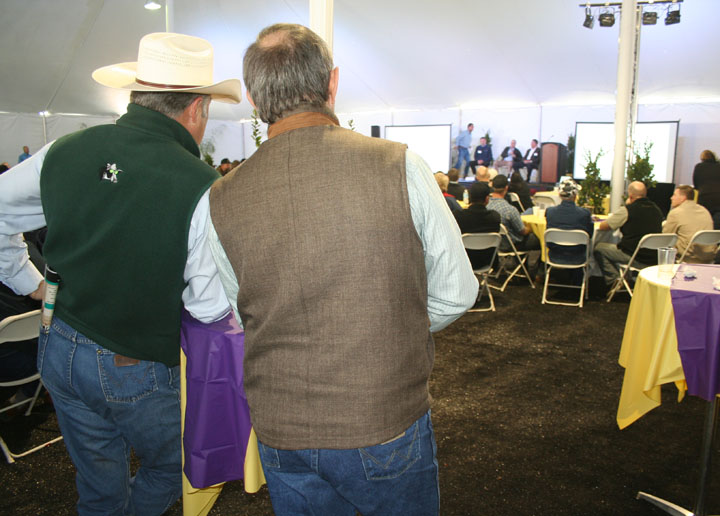 The state's dairy producer groups believe a Federal Milk Marketing Order will bring California's milk prices in line with the rest of the country.
A trio of producer-oriented trade groups representing most of California's milk production supports the proposal to establish a Federal Milk Marketing Order (FMMO) in the Golden State.
Milk Producers Council (MPC), California Dairy Campaign (CDC) and Western United Dairymen (WUD) all have voiced their approval of last week's move by California's three major dairy cooperatives to petition USDA for an FMMO. The joint petition comes from California Dairies Inc., Land O'Lakes and Dairy Farmers of America.
"This marks the first time in our history that California's major cooperatives – who collectively represent more than 75% of our state's milk production – have asked to initiate this process," says Rob Vandenheuvel, MPC's executive director. "This is significant, as the ultimate approval of a Federal Order in California is subject to a referendum vote of dairy farmers (two-thirds majority support is needed for approval), and USDA allows cooperatives the option of bloc voting on behalf of their members. The cooperatives' support for this process has been the key to getting to this point."
CDC president and San Joaquin Valley dairy producer Joe Augusto commends the three dairy co-ops for introducing "a federal order proposal that will restore equity to dairy producer pricing in California."
"More than 500 dairies have gone out of business since 2007, amounting to a more than 25% drop in the number of California dairies," Augusto says. "For far too long, California dairy farmers have been underpaid compared to dairy farmers in the FMMO, system, costing California dairy farm families more than $1.5 billion. Given the mounting losses that dairy producers continue to suffer due to the failure of our state system to pay a fair price, now is the time for California to join the FMMO system so our prices are brought in line with prices paid around the country."
While supportive of the FMMO dialogue, WUD is taking a more moderate approach toward the process.
"In the spirit of cooperation and the belief that we're much more effective united, WUD is moving forward in support of thoughtful discussion to improve our milk pricing system," says Tom Barcellos, WUD president and a dairy producer from Tulare, Calif. "It's not an easy fix by any means, but our team is working closely with other industry partners to take the right steps while also continuing to work on state pricing in the meantime."
As the first step in the Federal Order process, which could take up to two years, USDA will accept additional proposals from dairy interests regarding a California FMMO until April 10, 2015.  The federal agency also plans to host public outreach hearings in California in May. Those USDA sessions won't likely conclude until 2016, says Vandenheuvel.
"While that feels like a very long time away, producers should nonetheless be very encouraged that this process is underway," he notes. "We will finally have a chance to consider a much-needed alternative to the California state system that may have worked well for many years but has refused to make the changes needed to provide a fair price for the milk [California dairies] produce."
California's dairy producers have operated under a statewide milk pricing system since the 1930s. In contrast, the majority of producers in the rest of the nation operate under a Federal Order.  Vandenheuvel maintains that milk prices for the state's dairies lagged behind FMMO prices to the tune of $450 million in 2014 alone.
Vandenheuvel offers these highlights of the FMMO proposal submitted by the three co-ops:
• California would have the same pricing formulas/system as all the other Federal Orders for all our classes of milk (no more "California discount").
• The California quota program would continue as it is today, providing a monthly payment above the blend price to the owners of quota.
• The transportation and fortification subsidy programs – both currently part of the California system –would continue under the proposed California Federal Order.
• All California plants purchasing milk from California grade A dairy producers would be pool plants.
Voluntary depooling of any class of milk will not be permitted. ("There will undoubtedly be a lot more
discussion in future articles about how pooling works and what this proposal means for producers and
processors," says Vandenheuvel.)
• All dairy producers throughout California would receive the same blend price (notwithstanding the quota payments received by quota-holders), just as all California producers currently receive the same overbase price.

"Producers will never get the $1.66 billion back we have lost due to the California discount since 2010, but [last week's FMMO petition] marks the first step towards an alternative that can finally put an end to it," Vandenheuvel adds.