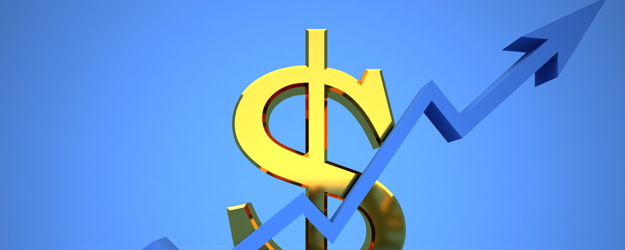 When having a conversation about farmland prices and values, the word "bubble" slips in pretty quick. Many predicted in 2012 that farmland values would finally begin to decline, after nearly two decades of overall growth.
But, last year the historic increase in farmland values continued, according to USDA. Major crop-growing states such as Illinois, Nebraska, Ohio and Indiana all surpassed the $5,000-per-acre threshold of average farm real estate value. Other states, such as the Dakotas, Nebraska and Kansas, also posted large gains.
Mike Walsten, editor of the LandOwner newsletter, part of Farm Journal Media, predicted farmland prices to trend steady to 10% higher last year. "Instead, we saw a breathtaking upswing in prices during the last third of the year as the impact of record corn and soybean prices was felt across the Corn Belt."
He says the major driver behind the price explosion was the historic drought. "It upset predictions and resulted in another year of strong net incomes for many producers."
2013 Outlook
Steve Bruere is president of Peoples Company, a real estate brokerage based in West Des Moines, Iowa, which manages farms and sells farms. He says the land market continues to be bullish. "We've seen really a 50% rise in land values over the past couple years."
Supplies are tight for farmland, he says, but the big wild card for 2013 will be precipitation. "The weather will dictate what happens to land values. We'll have the world's largest crop planted in 2013. If we have timely rains, commodity prices will go south and that will have a negative impact on values. If we have another short crop, then land values could continue their ride up."
Walsten agrees. "Current drought patterns in the western Corn Belt again have us wondering what 2013 crop yields and prices will bring."
As of now, Walsten predicts net income prospects to remain positive for 2013. "Strong net incomes usually mean strong demand for farmland." In addition, interest rates should remain low, at least for the majority of 2013.
The other major contributor to land values is supply. He is expecting another tight year. "With the late-2012 tax-inspired selling now out of the way, offerings will mainly be limited to estate tax settlements."
Therefore, for 2013, Walsten is predicting land values to rise 10% to 15%. "But that all could change, of course, with a turn of the weather."
---
Related Audio Report
Steve Bruere, president of Peoples Company, a real estate brokerage based in West Des Moines, comments on the current land market.

 
---