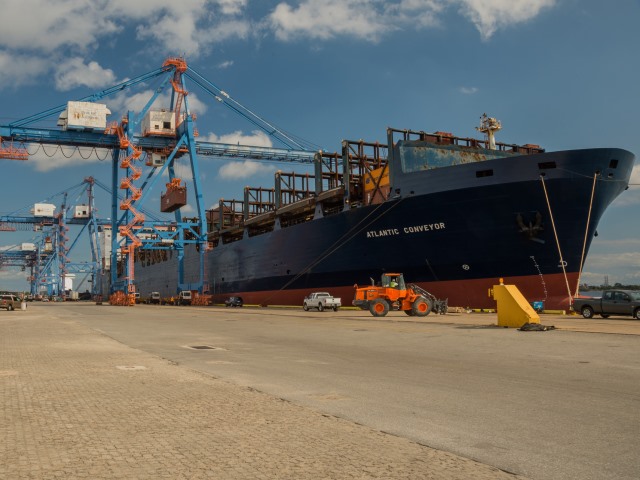 Canada's export bank is doubling its growth forecast this year, a sign it doesn't expect Donald Trump to upend globalization of trade.
Export Development Canada, in its spring 2017 report Tuesday, forecast the total value of Canadian goods and service exports to rise 6 percent in 2017 and 5 percent in 2018, buoyed by energy and aerospace. Shipments of metals and ores are also expected to rise significantly. The federal corporation's previous report, released last fall, forecast 3 percent export growth for the current year.
The report titled "Globalization at the Brink?" is a nod to the headwinds Canada faces from Trump, amid looming renegotiation of the North American Free Trade Agreement and disputes over lumber and dairy rules. However, it concludes strength from the U.S., Europe and in developing markets creates an opening for exporters willing to shrug off the Trump factor.
"The opportunity for our companies is to stay around the table while everyone else is running scared," Peter Hall, EDC vice-president and chief economist, said in an interview. In the U.S., positive signs include key demographic groups re-entering the labor force as industrial capacity tightens, while growth is catching on, too, in Europe.
"We're not going to counsel Canadian firms to do crazy things, but we've had no reason to really depart from the story we've been telling," Hall said. "We are a financial institution saying, 'look, there are opportunities here.'"
EDC also forecasts Canadian gross domestic product to grow 2.4 percent this year and 2.2 percent in 2018, above the developed-markets average but trailing U.S. growth in that period.
Cash Injections
Canada's expected export growth in 2017 will be driven largely by an 18 percent increase in the value of energy exports, in part due to a return to normal volumes after wildfires near Alberta's oil sands last year, the report said.
The 2018 increase is due in large part to aerospace -- namely, Bombardier Inc.'s C Series airplane, Hall said. The program has received cash injections from both the Quebec and Canadian governments and is now the subject of an anti-dumping allegation from Boeing Co.
Total global GDP is forecast to grow at 3.5 percent in 2017 and 3.8 percent in 2018 -- strong figures at odds with protectionist political sentiment.
"Ultimately, the dissenting votes are about making the economy great again -- and that's now happening, all on its own," Hall wrote in the report. Economic data shows growth, jobs and continued expansion are already coming down the pipe -- despite threats to globalization and trade, the report said. "But if that risk is ultimately unlikely, this could be one of the greatest moments of opportunity in the new millennium."