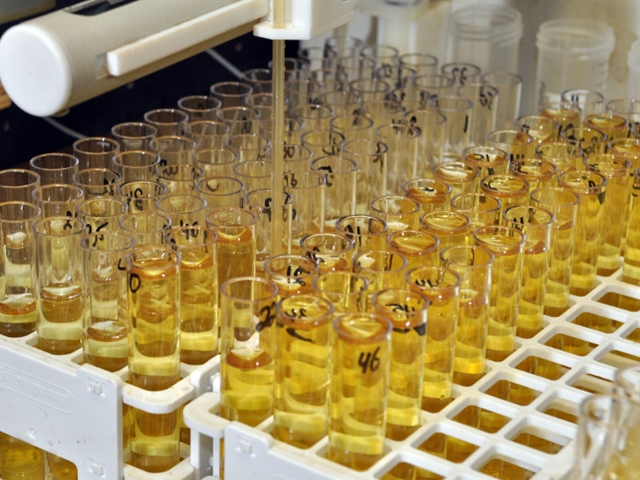 Farmers Edge, whose products help boost productivity per acre and reduce costs, has been approached by multiple companies interested in using the Canadian company's agricultural data to compete with Monsanto Co. and Deere & Co., its chief executive officer said.
CEO Wade Barnes declined to identify the suitors. The Winnipeg, Manitoba-based company would prefer to develop partnerships than be acquired, he said in an interview. Large companies want to buy independent data firms to get into so-called precision agriculture before it is dominated by their competitors, he said.
"You don't need to buy us to get what you want. You need to partner with us," Barnes said Jan. 22 at his Winnipeg office. "A lot of other companies are scared to death of Monsanto and John Deere cornering the market and they can't wait two or three years. They need a partner tomorrow."
Farmers Edge's products analyze soil and weather conditions to boost productivity per acre and reduce costs. Farmers are demanding more technology to help boost yields amid low crop prices.
Monsanto, the world's largest seed company, agreed to buy The Climate Corp. for about $930 million in 2013 to add data that it says helps farmers decide which seed varieties can boost yields and when to apply pesticides. Moline, Illinois-based Deere has made several recent acquisitions in precision agriculture, including its purchase of Monsanto Co.'s Precision Planting equipment unit in November.
U.S., Brazil Expansions
The company's financial backers, Silicon Valley-based Kleiner Perkins Caufield & Byers and Mitsui & Co, one of Japan's largest commodity traders, will invest an additional $40 million (C$56.5 million), Farmer's Edge said Wednesday in a statement. The funds will help the company expand, and Farmers Edge may announce partnerships with other large firms "in the next little while," Barnes said.
Farmers Edge is working on expanding in key markets, including the U.S., Brazil, Eastern Europe and Australia, Barnes said. As farms increase in size and crop prices decline, producers need access to more data to help them decide what crops should be planted, where and when, he said. The majority of its 1,500 customers are in Western Canada.
Corn prices have fallen 3.8 percent in the 12 months through Tuesday while wheat futures in Chicago have tumbled 6.9 percent.
The company plans to boost the number of acres it services to 35 million in 2021 from 4 million this year, Barnes said.
"We're growing really quickly," he said. "It's sort of a gold rush out there."