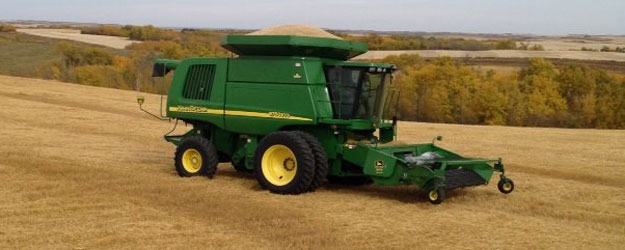 Wheat stockpiles in Canada, the world's second-largest exporter, rose 46.9 percent from a year earlier, a government report showed.
Inventories increased to 21.3 million metric tons as of March 31 from 14.5 million a year earlier, Statistics Canada said today in Ottawa. Canola stockpiles almost doubled, rising 99.1 percent to 9.02 million tons from 4.53 million.
Statistics Canada said it interviewed about 11,500 farmers from March 24 to March 31 for the survey.
In 2013, wheat production rose to a record 37.5 million tons, and canola output surged to 18 million, government data show. The harvest spurred price declines and placed pressure on rail lines. The backlog left as much as C$20 billion ($18 billion) of crops stuck on prairie farms, and prompted the government to order railways to increase grain shipments.
Wheat stocks held on farms rose 72.5 percent from a year earlier, Statistics Canada said in its report, while commercial stocks fell 11.3 percent. Canola stocks on farms soared 143.1 percent, reaching records in all three prairie provinces, while commercial stocks dropped 9.8 percent.