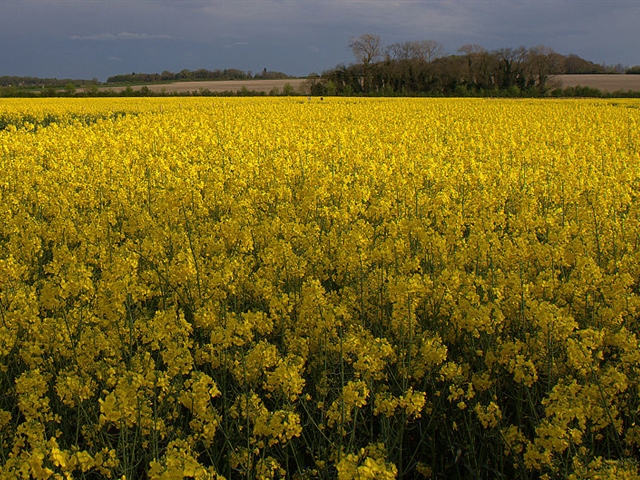 A disease that kills canola plants and reduces yields has been found in Canada, the world's biggest grower of the oilseed.
Verticillium longisporum, a soil-borne pathogen, was found at a Manitoba farm, the Canadian Food Inspection Agency said yesterday in a report posted on its website. The disease can cause advanced aging, early plant death and "infects a broad range of crops, but the most severe impact is on canola," the agency said.
The disease was first detected in September and it took some time for testing to confirm what the pathogen was, Patti Miller, president of the Winnipeg-based Canola Council of Canada, said in a telephone interview today.
"The current risk of spreading this pathogen is extremely low, as the ground is frozen," Manitoba's agriculture agency said in a report on its website this week.
The disease, which is common throughout much of northern Europe and infects plants from the roots, was identified after "patches of wilted canola were observed in a field," the Manitoba agency said.
Fungicides are not effective against the pathogen, and the country's canola industry is working with government officials and growers to develop a strategy to manage the disease, the Canola Council of Canada, said today in an e-mailed statement.
Yield losses in parts of Europe have ranged from 10 percent to 50 percent, Clint Jurke, agronomy director with Canola Council of Canada, said today in a telephone interview from Lloydminster, Saskatchewan. "What that means for Canada we don't know," he said.
"It's a disease that impacts canola yield, so our focus right now is to make sure we understand how much is actually here and working on containment," Miller said.