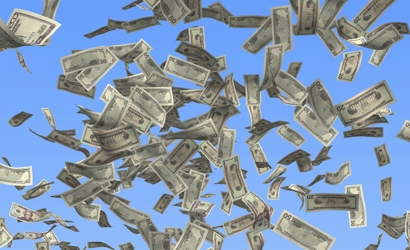 Develop a profit strategy and don't look back
Higher cattle prices mean there is more at risk for your profit margin. Don't just let the good times ride—be ready to capture every dollar.

Cattle inventory is at its lowest since 1951, just under 88 million head, mainly due to persistent drought. Since then, however, the dynamics of the market have changed.

"Cattle numbers being the lowest since 1951 is a big deal, particularly from the standpoint of industry infrastructure. But, that's where the comparison stops," says John Nalivka, president of Sterling Marketing. "We are producing two to three times as much beef with the same number of cattle today as we did in 1951. Since then, the product, industry and consumer have all changed. It's just not the same world."

A marketing consultant to beef and pork packers, processors and restaurants, Nalivka says the beef supply chain is still adjusting to lower cattle supplies. As cattle numbers drop, excess feedlot and packing capacity increase. "In the last two decades, we've gone through a lot of consolidation on both sides of that equation, but here we sit with still too much capacity," Nalivka says. "This leads to questions of who is going to shut down a packing plant, and who is going to close down a major feedlot. We are shrinking the infrastructure of the industry.

The fewer number of feeder cattle available pressures the economics of packing plants and feedlots alike. "When we look at feedlot breakevens, they are doing very well right now. But every head of cattle standing at the feed bunk today has to be replaced, and it is going to cost considerably more to do so. Cattle marketed today have a breakeven of $1.25 per pound, but those replacements have a breakeven of $1.40 per pound," he explains.

Cash takes the lead. For several months, the cash market has remained superior to the futures—an indication of the tightness of the feeder supply. On weekly market updates at www.BeefToday.com, Julianne Johnston, digital managing editor at Pro Farmer, says the cattle market is locked in a tight supply situation.

"For some time, traders have been really comfortable with the nearby contract trading at a discount to the cash market, which says they know that supplies are tight and they need fresh news to propel this market any higher," she says.

"The market did what we thought it would do. The 10-year cattle cycle was delayed another year because the drought lingered on and we kept sending heifers into the slaughter mix," Johnston says.

Other proteins in the meat case will also play a part in consumer demand. "Keep in mind how the porcine epidemic diarrhea virus is affecting the pork industry. Pork prices still look like a value compared to beef, but one of the best things to happen to beef demand this summer could be a rise in pork prices," she says.

"We've seen a 20% to 25% increase in wholesale beef prices, but the consumer hasn't had to face that yet at the retail meat counter," Nalivka adds. "We don't know what the reaction of the consumer is going to be. No one wants to see beef demand go down, but this will test it."

Will the market turn? According to USDA's production outlook, cattle supplies will be at their tightest this summer through 2015. "There is a chance we could see another big run," Johnston says. "But downside risk in the cattle market is limited because demand is so tight.

"Even if domestic demand slows, we are still exporting a lot of beef. Tight supplies will keep prices at $120 per cwt. to $130 per cwt. this summer and fall. We might see prices dip into the $120 handle, but I don't see it lasting long," she says. "Just think what beef demand would be if our economy was growing at a faster pace—we'd really see strong summer and grilling season demand."

Set your strategy. With cash contracts superior to the lead month futures, producers need to be open-minded about all marketing options. Hedges, for example, are less appealing in this market scenario.

"It is difficult to hedge in a hole. The market has a $150 per cwt. cash and a front month contract at $144, for a $6 per cwt. hit. That's why we use puts and a put-call strategy instead of hedging futures, just to get a price floor out there," Johnston says.

"You've got to decide if the price being offered is a good price and if you can live with it. When the market is at these levels, don't get greedy," Nalivka says. "It's a time to get serious about what is a good value for cattle. Understand your cost structure, determine your bottom line and decide what price you need for an acceptable profit. Many ranchers are wondering how much higher this market will go before the bubble bursts."

Last year, as feeder calf prices were pushed down by high grain prices, some producers sold calves early. Later, as prices went higher, they wished they hadn't. Many will fear the situation repeating itself this year.

"Don't wait for even-higher prices," Nalivka says. "We will have a fair amount of early contracting again this year. If the opportunity is there, some producers may contract calves before they are born. If you make that commitment, be as close to realistic expectations as possible."

In negotiations, evaluate the conditions of your contract price, such as the price slide for weight differential when cattle are delivered. For example, if you commit 500-lb. steers and calves weigh more or less at delivery, what will the price be? 

"If you retain ownership, your opportunity cost of those cattle is the market price the day they walk onto the feedlot," Nalivka explains.

Consider your overall risk-to-reward ratio—are you risking too much to gain another $50 a head by owning them in the feedlot?

"Once you've made your decision, be happy with it. It's easy to look back and see money left on the table, but if you think through your marketing plan before you execute the sale, you will be much happier about your decision," he adds.

As herds rebuild, supplies will tighten even further. Marketing this year might look easy compared with 2015 and 2016.
What it means to me
Determine what your cost structure is and at what price you find acceptable profits for your cattle. Don't be greedy—holding out for ever-higher prices is a recipe for disaster.
Consider all of your selling options, such as value-added sales, direct selling to a feedlot, forward contracting and retained ownership. 
Once you've made your sale with an acceptable profit, be happy with it. Instead of looking back, start planning for 2015.
To see additional charts about feeder and packer margins and the latest weekly market summary, visit www.BeefToday.com/Cattle_Markets_Center

To contact Sara Brown, email [email protected].