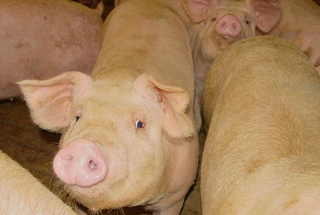 Cargill Inc., the largest closely held company in the U.S., said a shortage of hogs caused by the porcine epidemic diarrhea virus had less of an impact on earnings than expected.
Its U.S. pork operations had a "good" fiscal first quarter, Minneapolis-based Cargill said today in a statement, without giving further details.
Cargill said total net income fell 26 percent to $425 million in the quarter ended Aug. 31, and sales dropped 1.5 percent to $33.3 billion.
Thousands of cases of the pig virus, also known as PEDv, have been reported in the U.S. The diseases kills piglets and may reduce the country's hog production to the lowest in three decades, Rabobank International said earlier this year.