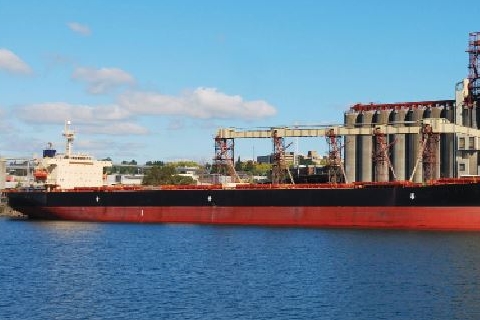 The labor dispute affecting shipments from U.S. West Coast ports means Asian importers are beginning to look elsewhere for pork and beef supplies, according to commodity trader Cargill Inc.
"Our Asian customers cannot count on a dependable supply," Norman Bessac, vice president of international sales for pork at Cargill, said during a U.S. Senate subcommittee hearing on Tuesday. "They have started to cancel orders and are looking to suppliers in Chile, Australia and the European Union to meet their needs."
Productivity has plunged at some West Coast ports after contract talks with the International Longshore and Warehouse Union stalled.
Cargill, the largest closely held U.S. company, is also one of the country's biggest meat packers. The industry has recently seen delays of two to three weeks on chilled products, Bessac said. Fresh beef has a shelf life of 60 days and pork 45 days, and both must be quickly packed and shipped in temperature- controlled trucks, rail cars or containers, Bessac said.
The impact of the dispute "has been significant," he said. "A timely supply chain is critical to our business."
Cargill ships more than 1,000 containers a month through the West Coast, depending on the season. Bessac said the Minneapolis-based company has experienced delays to an array of other commodity exports: cotton, canola meal, soybean meal, whole grains, syrups and sweeteners, distillers dried grain.