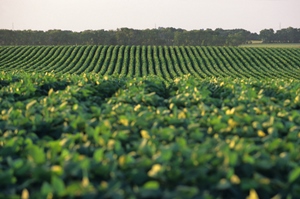 Cargill Inc., the largest closely held U.S. company, posted a 12 percent drop in fiscal fourth- quarter profit as its trading and processing business continued to feel the effects of drought in the U.S. and a shortage of railcars.
Net income declined to $424 million in the three months through May, from $483 million a year earlier, the Minneapolis-based company said today in a statement. Revenue rose 2 percent to $36.2 billion.
In addition to the decline at the origination and processing business, Cargill said earnings were also lower at its food ingredients and applications unit, which suffered from weaker economic conditions in some of its markets and the change in Venezuelan exchange rates. Earnings were up year-on-year at the company's animal nutrition and protein division while profit fell in industrial and financial services.
A prolonged drought in Texas, the biggest U.S. beef producer, has damaged pastures as moisture was below normal for a fourth straight year.
Meanwhile corn and wheat prices have declined this year as ample rain and mild temperatures created ideal growing conditions, according to Citigroup Inc. Record domestic corn output sent corn futures down 24 percent to average $4.94 a bushel in the quarter that ended May 31, compared with $6.53 a year earlier, according to data compiled by Bloomberg. Iowa, the biggest U.S. corn-growing state, will probably produce a record 2.8 billion bushels this year, the state's Agriculture Secretary Bill Northey said.
Cargill said last month it planned to close its beef-processing plant in Wisconsin amid a shrinking domestic supply of cattle. The plant had been bought by Cargill in 2001 and could process as many as 1,400 animals a day. Ground-beef production will continue at the site, Cargill said July 30.
The company suspended operations on July 4 at a sunflower-oil plant in the Donetsk region in eastern Ukraine, where the government is battling pro-Russian separatists, and said the facility was occupied by armed individuals.
Forbes ranked Cargill the largest closely held U.S. company by revenue in a 2013 survey.