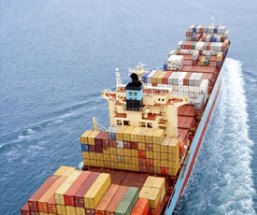 Two agribusiness giants are going to court over GMO corn.
On Friday, Minneapolis-based exporter Cargill sued Syngenta Seeds in Louisiana for financial damages due to China's 2013 refusal to accept corn that contains Syngenta's MIR 162 trait.
The two companies are fighting because of Syngenta's Agrisure Viptera corn, which has a genetic modification that makes the corn more resistant to insects. The seed technology was approved in 2010 for use in the United States, but had not received import approval from China. When Cargill exported corn with the MIR 162 trait to China, the country rejected the grain.
China is a major importer of U.S. corn, and traders say its abrupt refusal to accept multiple shipments of the grain has pushed prices down for U.S. farmers. One study by the National Grain and Feed Association suggests that the situation has cost American farmers and exporters nearly $2.9 billion so far.
"Unlike other seed companies, Syngenta has not practiced responsible stewardship by broadly commercializing a new product before receiving approval from a key export market like China," said Mark Stonacek, president of Cargill Grain & Oilseed Supply Chain North America in a statement. "Syngenta also put the ability of U.S. agriculture to serve global markets at risk, costing both Cargill and the entire U.S. agricultural industry significant damages."
Syngenta sees things differently. In a public statement responding to Cargill's announcement, the company said that it "believes that the lawsuit is without merit and strongly upholds the right of growers to have access to approved new technologies that can increase both their productivity and their profitability."
Syngenta also noted that other countries have approved the MIR 162 corn for import and that the company "commercialized the trait in full compliance with regulatory and legal requirements."